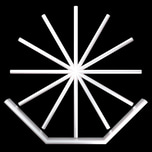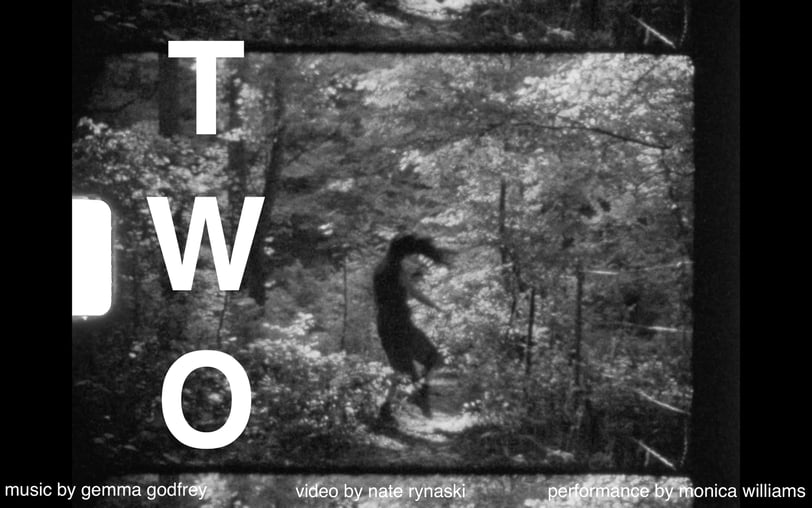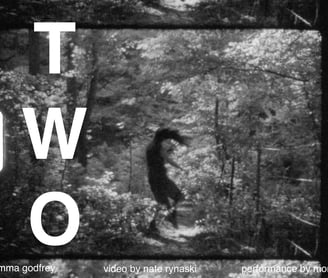 I first wrote the music for this video in March, as a part of a larger series of drone compositions that were recorded during a residency at AZ West in Joshua Tree, using two guitars with e-bow and the Moog Mother-32 synthesizer. The composition exists between moments of dueling tonal action and sonic harmony, with many textures and frequencies combining to create tension and release. After I wrote this song, I sent it to my friend Monica Williams to see if she might be interested in choreographing some movement to accompany the track. We continued to corresponded, sharing thoughts and clips of her doing movements in her childhood bedroom with TWO in the background. Then, she and Nate Rynaski both found themselves back home in Nebraska and together, in nature, they created this beautiful video for the song. This video came together in pieces, conceived in collaboration and transmitted via the cloud — from the beginning sounds in Joshua Tree, to a locked down LA, then to a place of home in Nebraska and back to LA over the past 6 months, reaching each of us at separate moments as we worked through our varied states of isolation and adaption.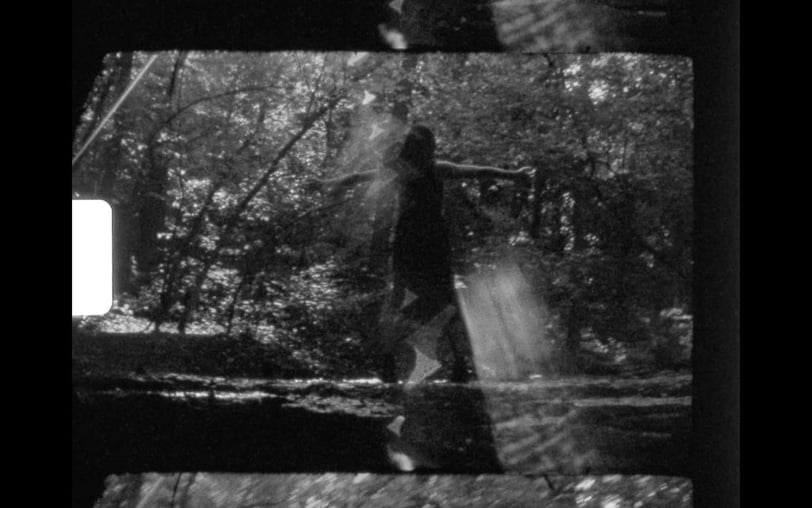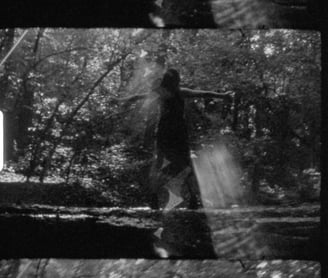 Gemma Godfrey (@call4sound) is an interdisciplinary artist working in sound, installation and performance, currently living in Los Angeles, CA. She builds sound works using the guitar, synthesizer, electronics and voice to write improvisational electroacoustic drone compositions. These works are performed and released as solo material as well as with her experimental pop duo, HUMORS (collaboration with Freddie Bayne).
Monica Williams (@monicawilliams_) is a freelance dancer and choreographer based in Los Angeles, where she creates movement for the stage, film, and unconventional performance spaces. She earned her Bachelor of Arts in Dance at Loyola Marymount University, and her choreography has premiered internationally. Her latest large-scale project included self-producing an interdisciplinary dance and art exhibition which embodied her fascination with immersive art and themes of identity, nostalgia, and human connection.
Nate Rynaski (@naterynaski) is a filmmaker and photographer from Omaha, Nebraska, now living and working in Los Angeles, CA. He attended Loyola Marymount University, graduating with a B.A. in Film and Television Production. He explores formal experimentation, immersive exhibition, and documentary in his work, most recently dealing with perceived reality and subjectivity.