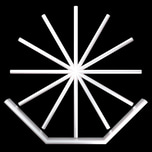 **** Paid Opportunity: Design GRAPHITE XIV: Pocket ****
GRAPHITE Interdisciplinary Journal of the Arts is seeking a designer to design the 14th issue of the Graphite print journal.
GRAPHITE Interdisciplinary Journal of the Arts is a student organization dedicated to producing critical and creative projects in an integrated physical and digital space. Formed in 2009, the organization is supported by the Hammer Museum. Graphite publishes an annual print journal featuring submissions that respond to a central theme. GRAPHITE describes itself as follows:
"Our undertakings are a reaction to the expansion of communication infrastructures and information technologies that reconfigure the possibilities and paradigms of a traditional publication. We explore new categories and speeds of artistic production and consumption, while insisting on a tangible and material engagement with the community."
HONORARIUM: $500
SUMMARY OF RESPONSIBILITIES: The Graphite designer is in charge of designing the 14th issue ofGraphite under the oversight of the Graphite co-heads and the Specialist, University Audiences at the Hammer Museum. The designer will also work with a printing press to execute the design.
REQUIREMENTS:
Experience designing with image, text, and publication formats.

Availability to meet with GRAPHITE Team and Printing Press via video chat.

Ability to pay attention to detail, work independently, and follow through on assignments.

Ability to respond to emails and deadlines in a timely manner.

Demonstrated interest in contemporary art, culture, publications, and/or graphic design.
To apply, please resume and 3-5 samples of relevant work to tinyurl.com/graphite14designer by January 13, 2023.
**** Submit to GRAPHITE XIV: Pocket ****
**To Submit to the Blog**
Artists, writers, scholars, curators, and other prospective contributors who share an attraction to modern and contemporary art, design, music, pedagogy, and visual culture are encouraged to submit work to the website.
Applications are closed at this time but will reopen in the Spring! UCLA undergraduate, graduate, and extension students are invited to apply to join the GRAPHITE Team.