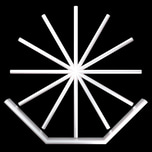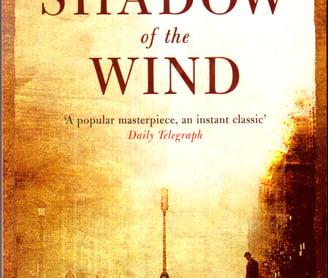 Following a young man's investigation of an author's dark past, The Shadow of the Wind is a tale that delves deep into its characters' pasts to uncover their buried scars. With an intense sincerity are the characters' secrets revealed and, alongside the effects of their personal traumas, they are granted the utmost empathy. This thrilling tale is one of suspense, mystery, and romance; its complexity allows for a wide reading audience.
As the title of the book may suggest, the novel is riddled with haunting motifs of shadows and the wind. Both are simultaneously present and absent, contradictorily tangible and immaterial. The shadow can be seen though we cannot feel its presence. The wind, though invisible, is something felt. Both are contingent, transitory entities and act as representations of the mystical and many dualities of existence as seen through the story's characters: the metaphysical presence of Daniel's deceased mother, Julian Carax and his devilish alter ego Lain Courbet, the parallels drawn between Julian Carax's life and romance to that of Daniel Sempere's. Ghostly spirits, dark forms, and eerie experiences flood the pages and contribute to the spooky, oftentimes somber, themes of the novel.
The dominating moody tone of the story, along with the many twists and turns of its subplots, mimic the very feeling of wandering the streets of Barcelona. While navigating the snaking streets, which are lined with the Gothic facades of a Medieval history, one can easily get lost en route. Carlos Ruiz Zafon ensures the reader's entertainment, and with a gripping captivation.