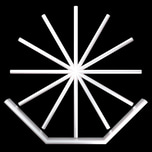 The Museum: Friend or Foe?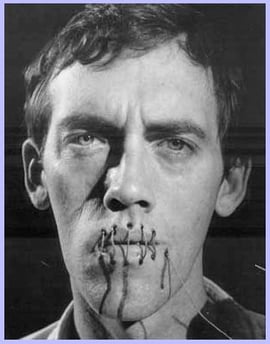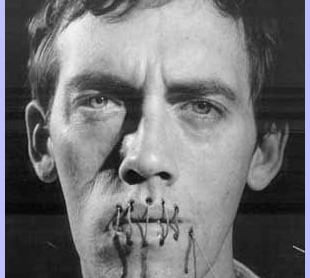 Recent news regarding censorship has set the art world ablaze with First Amendment cries and sheer outrage against an institution that has long been examined, criticized, cherished, and doubted throughout contemporary art history: the museum. Although he has been dead for eighteen years, American artist, David Wojnarowicz, has once again sparked the first instance of this latest controversy, which has shed light on the chaotic collision of art and politics. An abridged version of his video, "Fire in my Belly" was part of the "Hide/Seek: Difference and Desire in American Portraiture" exhibition, and was removed by The National Portrait Gallery and the Smithsonian Institution after the Catholic League and other right-wing political figures like John Boehner (R-Oh) found excerpts of it deeply blasphemous and offensive.
The shortened "Fire in my Belly" includes brief sequences of a man masturbating, alternating with images of sides of beef in a slaughterhouse. The image of the crucifix with ants appears between shots of bread and a man's mouth being sewn, as blood drips into a bowl. At the end, an apocalyptic overtone: images of an eye and the globe burning. Rather, what is actually searing the minds of countless people is the image of the crucifix swarming in a pool of ants, seen as "an obvious attempt to offend Christians during the Christmas season," according to incoming Majority Leader Eric Cantor (R-Va).
But is it really anti-Christian? Wojnarowicz, who lost both his life and his lover to AIDS, was profoundly angry at the US government for barely acknowledging the AIDS epidemic. He was also upset with political forces that he believed used the deadly disease to demonize homosexuals. This is said to be the driving force behind the creation of his video, which was not what many right-wing groups claimed when they demanded that the video be cancelled- a demand which was wrongfully conceded by the Smithsonian, which still defends itself by stating, "Attention to this particular video imagery and the way in which it was being interpreted by many overshadowed the importance and understanding of the entire exhibition."
If anything, this helped "Fire in my Belly" be further exposed thanks to its availability on the internet and it being immediately, and defiantly, screened in its entirety in institutions around the world including many in Los Angeles- the first being the Hammer Museum, followed by CB1 Gallery, REDCAT, LACE and Gallery KM. To further bolster the significance of expression, a major co-sponsor of "Hide/Seek," The Andy Warhol Foundation, announced a withdrawal of funds to the Smithsonian until Wojnarowicz's piece is reinstated.
To view excerpted video that was screened at the National Portrait Gallery, click here. To view the silent, full version of "Fire in my Belly", click here.
MOCA has also developed its own unique method of censorship in recent months via whitewashing. Italian street artist who goes by the sole name of Blu, was commissioned to create a mural on the entire north-facing wall of MOCA's Geffen Contemporary as part of their new show on street art expected in April 2011. However, MOCA Director Jeffrey Deitch, a longtime street art champion, was not expecting to find the huge wall completely covered by drawn coffins with dollar bills painted over them, rather than the traditional American flag when a soldier has fallen. According to Deitch, his decision was not to hamper the right of free speech but out of respect and sensitivity for veterans and their families, given the mural's proximity to the Go For Broke Monument, a memorial to Japanese Americans who fought in World War II.