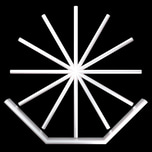 The Grand Budapest Hotel: Wes Anderson's Alpine Adventure
On January 9th, members of Graphite attended the first public screening of Wes Anderson's new period flick, The Grand Budapest Hotel. The film centers around the adventures of Gustave H. (Ralph Feinnes), the concierge of a legendary Eastern European hotel on the eve of the Second World War. The death of a rich countess sparks a battle for a priceless Dutch painting and a tromp across the snowy peaks and valleys of Anderson's fictive country, Zubrowka. The film opens in theaters March 7th.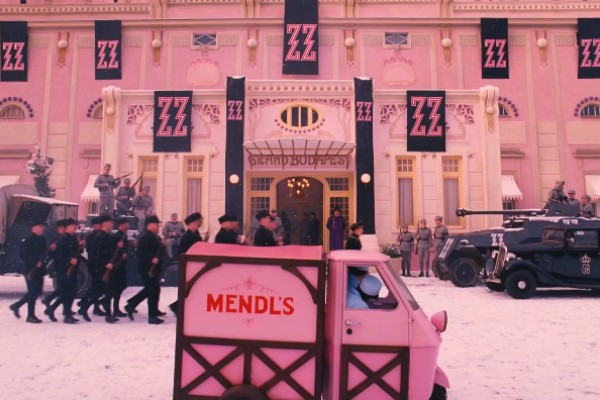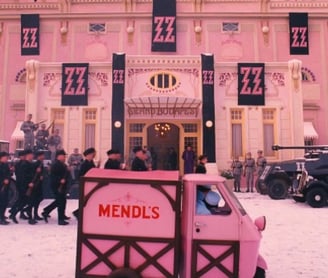 Evan Moffitt: So what did you think of the film? Any immediate reactions?
Ian Webb: My immediate reaction to the film was turning quickly to a friend sitting next to me and remarking, "What an excellently made film." That's a very loaded compliment, and while it still remains true, it doesn't accurately portray my view of the film in totality. The plot was well orchestrated, the cast perfectly played and the scenery as beautiful as ever, but the feeling behind it all was very hollow. That opinion remains steadfast until a second viewing.
EM: I agree that Grand Budapest Hotel was excellently made—actually, "excellent" might not be the right word. Beautiful seems more appropriate, since Wes Anderson sees every frame as its own tableaux, like a dinner table that must be perfectly set. The film's a delightful caper, with a little bit of everything from his other films. And I agree that it was mostly fluff, but is that such a bad thing?
IW: It isn't a bad thing, but I don't think it's a good thing either. It's fundamentally different than Anderson's earlier works and depending on your relationships to his earlier work, one might find Grand Budapest Hotel refreshing in Anderson's new narrative focus or trite in his reductive character study.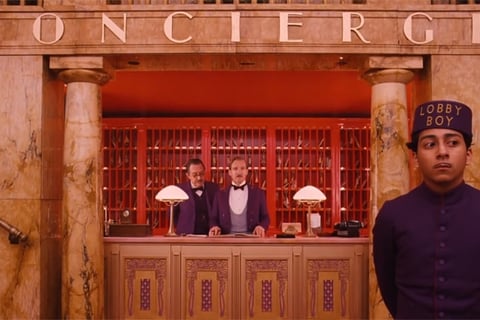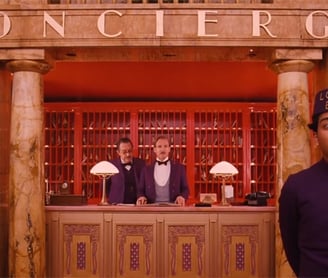 EM: I've been trying to figure out whether Budapest is an example of "style as substance" or "substance as style." What do you think? Is it any different from his older films in that regard?
IW: Wes Anderson has always walked the line of "style as substance" in his movies, but I find concentrating one's understanding of Grand Budapest Hotel — or any of his movies for that matter — on that facet of his work is reductionist and largely untrue. Grand Budapest Hotel is one of Anderson's most constructed pieces in terms of style, and yet the plot roars along more than any other Anderson work. However, the film does finds difference in comparison to Anderson's earlier works, especially those prior to Moonrise Kingdom, in its lack of emotional ambiguity and dysfunction. These were hallmark qualities that made Anderson's characters compelling, but in Grand Budapest Hotel they are sacrificed for the sake of exciting storytelling.
EM: I don't think all films have to be emotionally moving. There's definitely an overriding sense of angst, a certain tightness, in films like The Royal Tennenbaums and Rushmore and that's more or less gone here, but I don't think we should be eulogizing Anderson's directorial career. Instead, Grand Budapest Hotel is a throwback to the murder-mystery comedies of the '20s and '30s, replete with a start-studded cast lifted straight from the game of Clue. I'm not sure I would watch it repeatedly, or look for too much metaphor in the script, but it was definitely a delightful ride. It helps that Anderson is a master of nostalgia.
IW: I didn't find it nostalgic at all. Clearly Anderson intended the film to recall the disappearance of "Old Europe" between the World Wars, but this imagery wasn't in the service of evoking nostalgia.
EM: I don't see how you could ignore the nostalgia in Grand Hotel Budapest—it's a montage of the nostalgia-inducing cinematic devices Anderson is so famous for, from stop-motion to elaborate sets and giddy chase scenes. The truth is, people don't make movies like this anymore.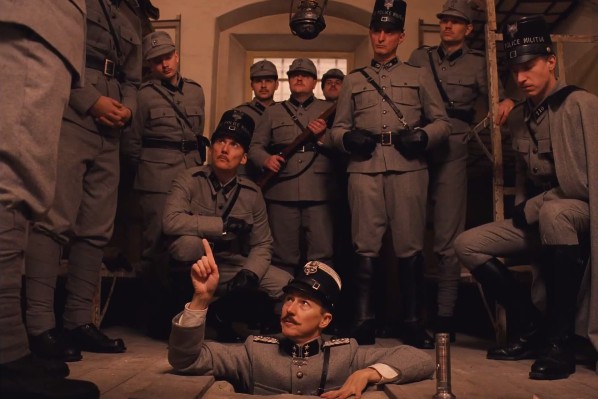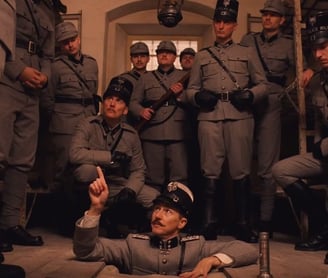 IW: Now three movies into what critics have increasingly called his "mature" phase, it seems Anderson has settled into a groove. The question now seems to be: will this groove run out along the lines of Darjeeling Limited, or has Anderson truly figured things out? I certainly hope for the former, if only because I'd like to see a little more ambiguity in his future works.
EM: At the very least, this film is eye candy—and worth seeing to satiate that scopophilic desire. For art lovers, there are small jokes: the plot centers around a mysterious and rather innocuous Dutch Renaissance painting called Boy with Apple, while works by Klimt and Egon Schiele are trashed or overlooked. And to those who take pleasure in finely crafted filmmaking, Grand Hotel Budapest does not disappoint. It won't leave you with a grander message, but you may leave theaters wishing things were done the "old-fashioned way" more often.