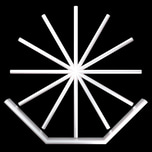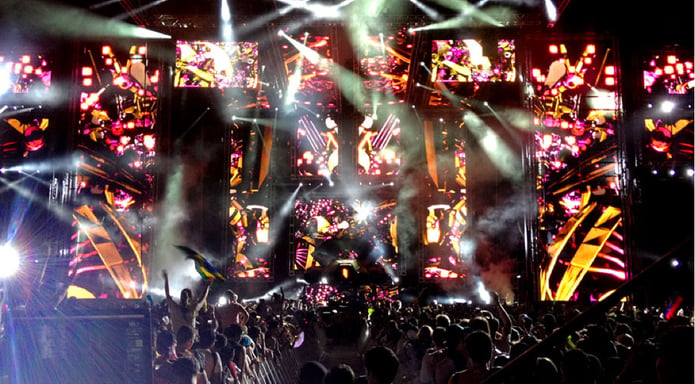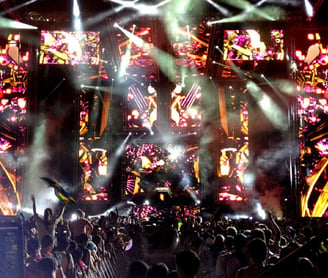 David Wexler, under his moniker Dr. Strangeloop, has produced mind-bending visuals for many of the top electronic acts of the 2010s including Flying Lotus (at Coachella and recently at the Hollywood Bowl), Daedelus, Tipper, and Cut Chemist. Wexler studied film and visual art at the Academy of Arts University in San Francisco, where he met frequent collaborator, Steven Ellis (AKA Flying Lotus). He soon moved to concentrating full time on the production of film, music, and multimedia pieces including doing visual effects for E. Elias Mehige's experimental short, Din of Celestial Birds, which is the second in a trilogy of films that begins with the cult favorite Begotten. He currently lives and works in Los Angeles, CA.
Strangeloop's visual style incorporates elements of three-dimensional design and images inspired by the complex morphing geometries produced by the
psychedelic experience. However, Strangeloop's visuals don't harken back to the days of oil projectors, paisley and the Grateful Dead. Rather, he blends images that are both organic and electronic, simultaneously invoking the botanical drawings of Ernst Haeckel as well as the futurist musings of Ray Kurzweil. The
images shift and move in relation to the flow and energy of the music but they are not just mirrors of the sounds they accompany, but rather play out as intricate landscapes and narratives that run parallel to their audio components. Each one of Dr. Strangeloop's creations are singularly unique and strive to enrich the experience rather than acting as visual filler.