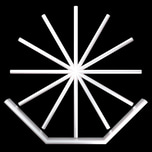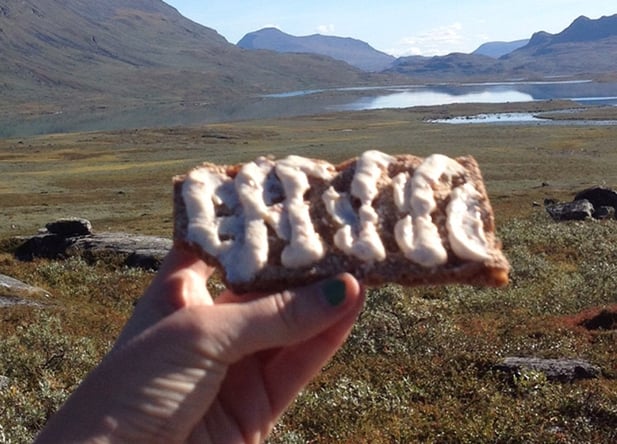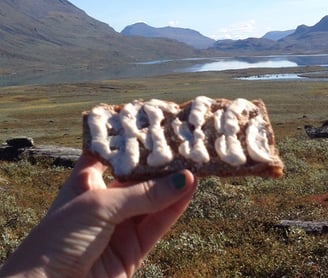 Funky lunch break #1—tubed cheese with reindeer chunks on wheat biscuit
Recently retired from the biotech industry with a new freedom to travel, my mother discovered through a 23andMe "spit kit" that her mitochondrial DNA (her maternal ancestry) traces back to the Lappland, a geographical region in the north of Sweden and Finland. A well known hiking trail in that area called the Kungsleden allowed us to make use of both her retirement and my summer break to see the landscape of our Lappland Sami roots firsthand.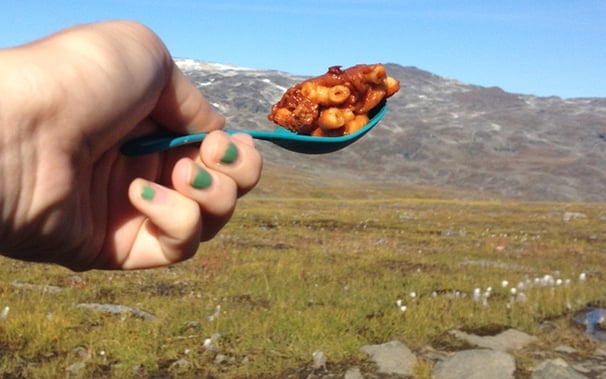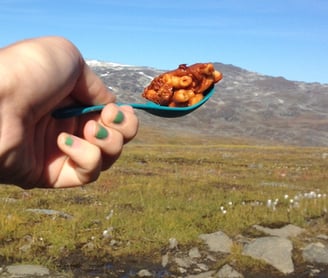 One of the more dubious rehydrated meals—chili mac with beef!
Kungsleden, or the King's Trail, is a 100 year old path just inside the Arctic Circle in the northernmost region of Sweden. My mother, our friend Nicole, and I took a weeklong trek from Abisko to Nikkaluokta walking five to eight hours a day through some of Europe's last untouched wilderness. Fortunately there was no need to carry tents and sleeping bags as we were able to stay in the Swedish Tourist Association's huts, each set up a days walk apart. Each cabin provided beds, blankets, cookware, and most importantly a sauna.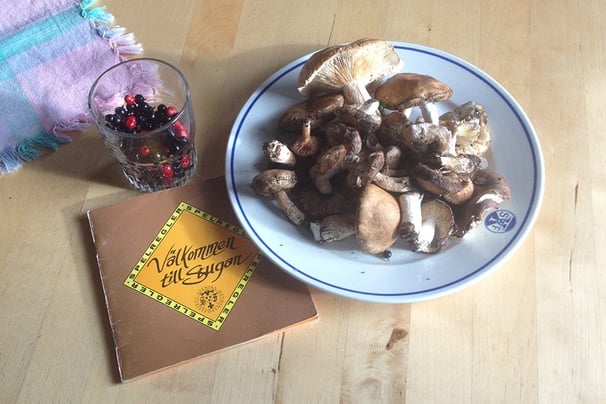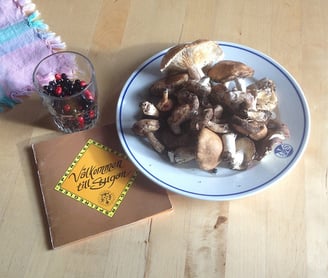 Day's loot of lingonberries, blueberries, and potentially poisonous mushrooms
In the day we would hike miles apart from each other taking in killer vistas, waterfalls, lakes, and valleys at our own paces. I spent some of the more tedious walking hours picking mushrooms, wild blueberries, lingonberries, and cloudberries. In the evening we would reconvene to eat gut busting rehydrated camping food and beeline to the sauna where we would mingle with naked women from all over the world and bond over our aching muscles and trek stories.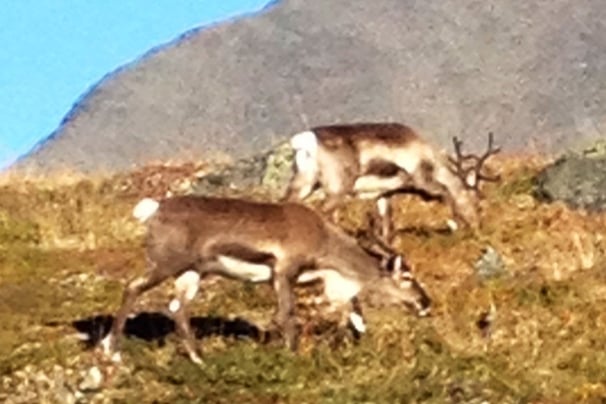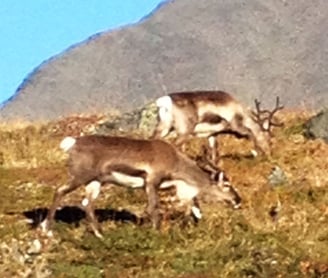 Feeling crappy about that reindeer cheese…
Along the path we would occasionally catch glimpses of seasonally deserted Sami villages in the distance, reminding us that these were once our mothers' mothers' mothers' mothers' stomping grounds. The indigenous Sami still make their livelihood off of fishing, fur trapping, and semi-nomadic reindeer herding along the Kungsleden path and the larger Lappland region. No wonder the reindeer got so close!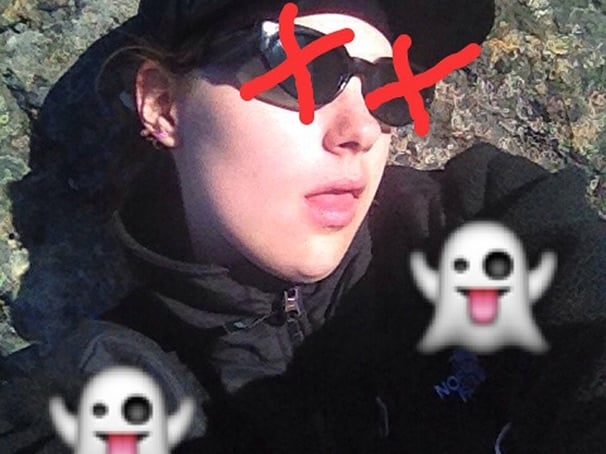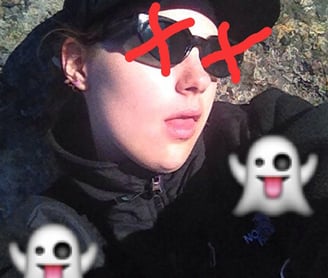 Self-Portrait from the afterlife. Killer hike! Happy Halloween!