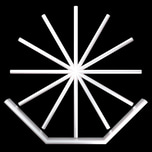 Suné Woods: "Suite Number Seven is a Portal"
"A luta continua in our souls.
When we understand ourselves as we truly are, open portals to other star systems,
listen to and honor our ancestors, aquatic and otherwise;
seek the wisdom of Grandmother, we are remembering.
To study Baldwin is to heal ourselves and feel more deeply the magnitude of this illusory global empire.
Love is the r( ( ( ( ( ( (evolution) ) ) ) ) ) )."
-Suné Woods
"We've yet to understand that if I am starving you are in danger.
People think that my danger makes them safe, they're in trouble."
-James Baldwin in conversation to Mavis Nicholson
I met Suné on a dive trip to Catalina Island in October, which was when she told me about her project for "The Gospel of James Baldwin." On the deck of the boat, with the cold wind of the Pacific Ocean rushing by, we talked about our mutual feelings for Baldwin's Giovanni's Room, a book so emotionally-charged yet, at the same time, so tender. That day ended in the blink of an eye with our breathtaking dives accompanied by sea sickness, but Suné's project stayed on my mind.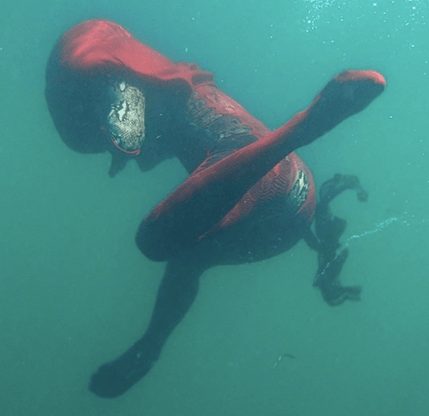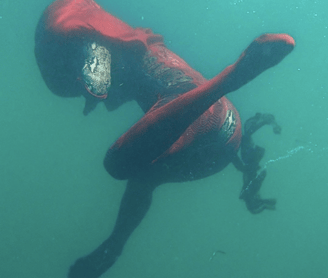 Suite Number Seven, 4 min. 28 sec., 2020, Suné Woods's commissioned contribution to Meshell Ndegeocello's project: Chapter & Verse: The Gospel of James Baldwin (A co-production of Bismillah, LLC & Fisher at Bard; co-commissioned by Live Arts Bard, UCLA's Center for the Art of Performance, The Museum of Contemporary Art Chicago, Kenny Leon's True Colors Theatre, and Festival de Marseille)
Her Suite Number Seven appeared on Meshell Ndegeocello's website CHAPTER & VERSE around the end of November. Watching and digesting it, for me, was like reading Giovanni's Room. With its free-flowing juxtapositions of different kinds of realities, the whole video felt intimate and I was filled with a myriad of emotions – love, sadness, awe… It was then that I decided to ask Suné for a phone interview to learn more about her thoughts and inspirations, to which she readily agreed. Suite Number Seven is a montage, composed of clips from different places that she identified for me during our interview – Red Rock Canyon, Catalina Island, Downtown LA, etc. "Suite Number Seven is about moving through different dimensions and accessing portals," said Suné, "especially during this time when we're asked to be in one place and not travel as much." This transportation across time and space was something I experienced but couldn't quite articulate while watching the video – I felt myself immersed at once in multiple ambiance, travelling through realms of connection and disconnection, through physical and spiritual realities.
As I met Suné through our shared relationship with the ocean, I found myself especially intrigued by the presence of water in her work. The clips of kelp forests and the seals bring me back to the liberating feeling when I was diving – like our dive instructor said, diving forces you to be in the present. Water is a recurring theme in a number of Suné's works such as Aragonite Stars, and is often connected to spirituality and mythologies. "My connection to water is a vehicle for healing," said Suné while referring to Suite Number Seven, "salt water cleanses your heart." She mentioned that water is an element honored in many African diasporic cultures through, for example, the worship of Orisha Yemaya, the patron spirit of rivers. While Suné was describing the healing power of water, my mind drifted to the ocean. It was as if I could hear the waves.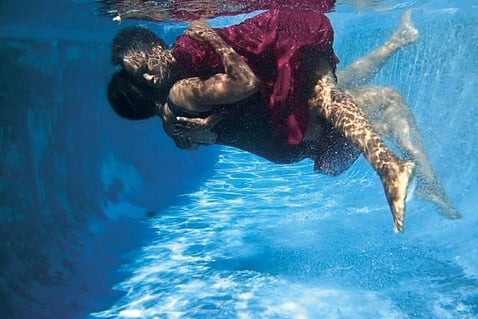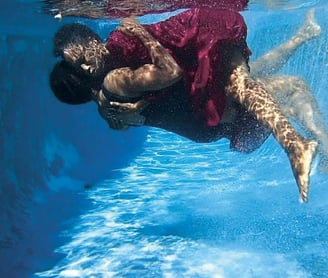 Aragonite Stars, 7 min. 5 sec., sound, color, five channel video installation June 3-September 2, 2018, Hammer Museum, Los Angeles, dimensions variable
During our conversation about water, Suné asked a question: we are always taking from the ocean, but what are we giving? This give-and-take imbalance applies to humans' relation not only to the sea, but also to other species. In a part of the video, Suné danced gracefully against a black mirror in a snake print costume with red laces layered on top. Like in the costume of Aragonite Stars, the redness of blood is juxtaposed with the pattern of animal skin, which, to Suné, is about showing the interconnectedness between species. What Suite Number Seven brings our attention to from the very beginning, however, is interpersonal connection. The video begins: "In the City of Angels, the crisis is astronomical. How are we truly alive to allow our neighbor to shit in the street? To ignore their suffering?" This question is accompanied by aerial shots of LA where we see tents clustered in the streets. As Suné dances, the camera also shifts its angle to reveal the other side of the street filled with tents. The lack of caring in this city is astounding and changes are lacking, but Suné managed to bring attention to this problem in Suite Number Seven in a caring manner. Through watching the video and listening to Meshell's soft and thought-provoking music in the background, we can freedom dream and imagine a new kind of mobility. We depend on each other like the seals depend on water and Suite Number Seven is a stunning depiction of our interdependency.
Haiqi is a third-year Chinese international student at UCLA double majoring in Art History and French.