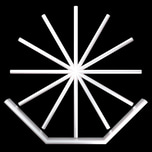 small still hot cast iron pan with fried egg, lime and wilted arugula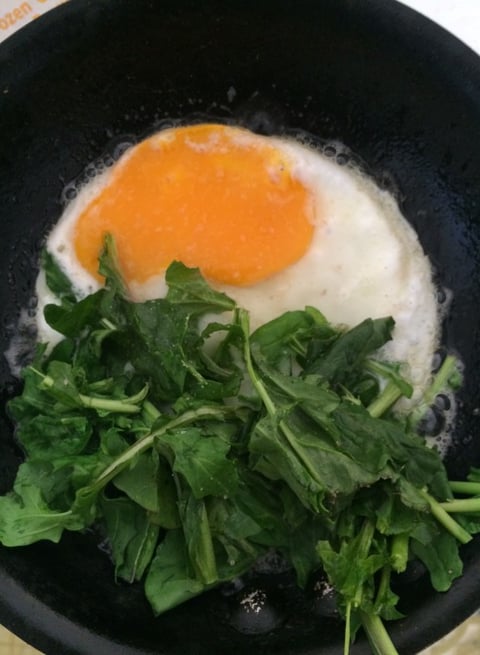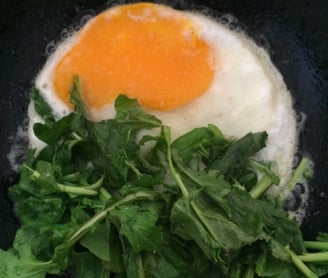 1.
growing up, parastou had a cookbook in english. every recipe in the cookbook was prefaced by a directive to wash your hands and don an apron before you begin to cook. its trite dictation of decorum could be viewed as patronizing and misogynistic. however, i am awed by the transparency with which it transgresses the boundary between the aesthetic and moral obligations of the cookbook. a cookbook is always a political tool, outlining a set of ideologically loaded practices. so too a set of practices for survival.
2.
when cooking for myself alone, i prefer to cook in a small pan and eat directly out of it. this is convenient because it saves me from having to wash another plate. it is also nice to eat a meal that has not yet finished cooking.
3.
i ate a meal alone. when i finished eating the meal, i returned all the cookware and utensils to their previous location. you are the first to know of this meal unless a passerby knew of it by way of the kitchen window. here is a recipe for the meal:
turn burner to high heat and add a small piece of butter
when butter starts to bubble, gently crack egg into butter pool
wash arugula and squeeze out – do not spin in salad spinner (you want a little moisture on the greens)
wait for butter to sound angry and turn off stove
keep pan on burner grate add arugula season with salt and plenty of pepper.
cover for 2 minutes
squeeze a quarter of a lime on top
x