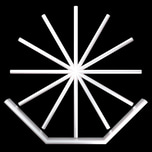 Shifting Landscapes with Grant Wells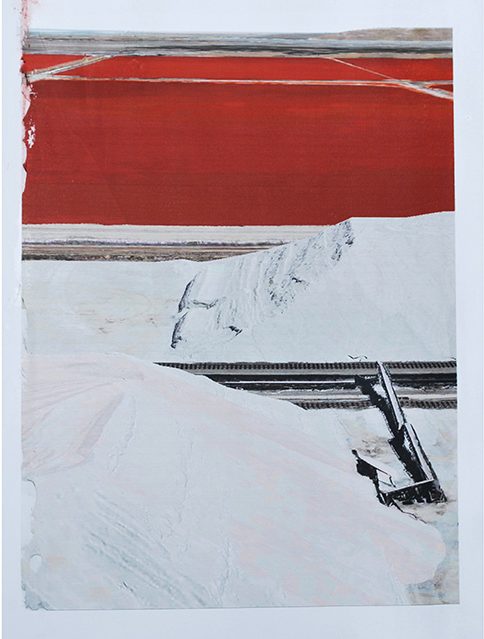 How do you like to work, what's your process like?
Recently my work has taken a lot of searching and time to find the landscapes I want to use, which can be a struggle because of how much stuff is out there. I like making a lot of work in a short period of time and then spending more time figuring out what I like and picking out a couple to share. I think the spontaneity of working like this creates better outcomes for me.
What sort of themes do you like to explore?
I guess currently I am exploring how our landscape is changing because of the technology we are using. I feel like the landscape has been a constant theme throughout the history of art, but the our idea of what a landscape can become has changed drastically in the recent year and its important to comment on this.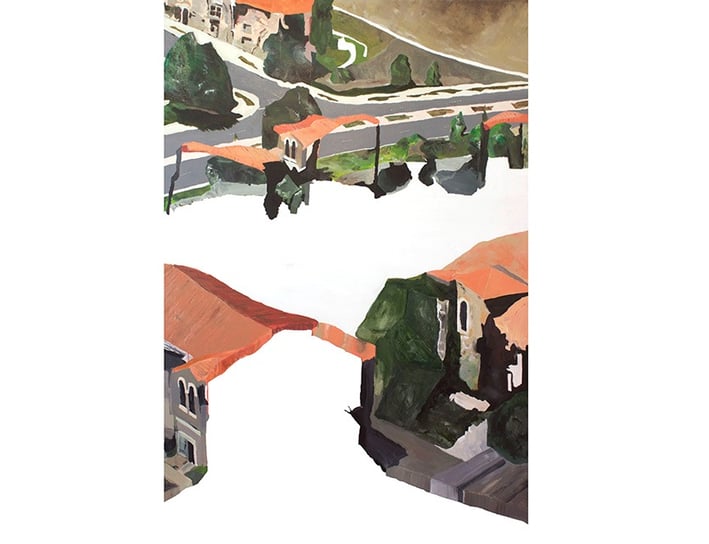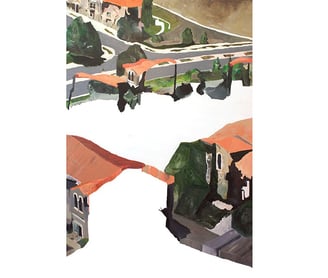 want your work to be interpreted?
I hope my work can be seen as a new look at the American landscape. I have been looking at the New Topographics and how their work is a document of the current surrounding and I really want to draw off this idea. These landscapes are also very painterly to me and I hope people can look at them as something between painting and photography.
What are you currently fascinated by and how has it affected your process?
Currently I have been painting a lot and turning these landscapes into large paintings and mixing the two mediums of photo and paint. Making these paintings fills a spontaneous feeling I have, which is really rewarding and it's also interesting to see how the same landscape changes when it's a photo or a painting. Richard Diebenkorn and Wayne Thiebaud have been really important to me and how they interpreted a landscape and communicated that through painting. I guess trying to close the gap between these two mediums has been my recent fascination.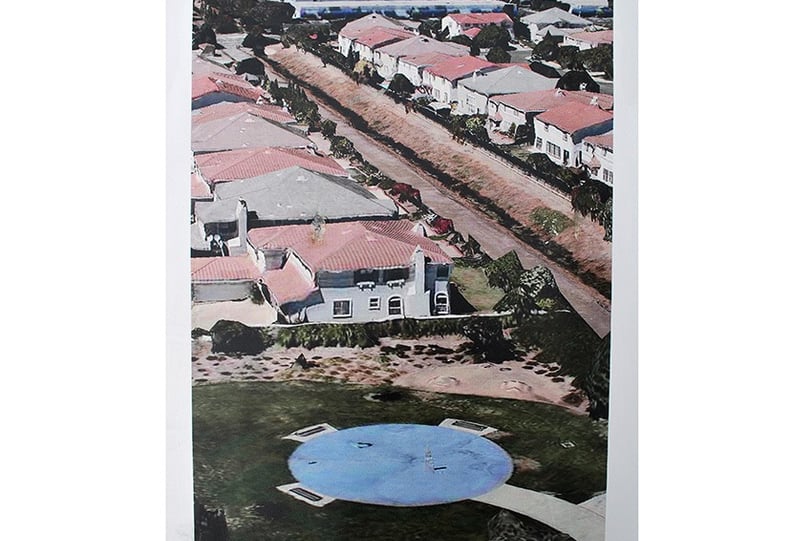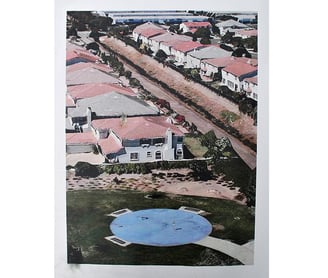 Grant Wells' work appears in our upcoming GRAPHITE ISSUE SIX: PRACTICE out now.