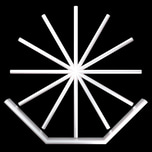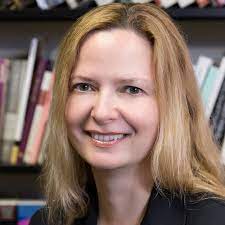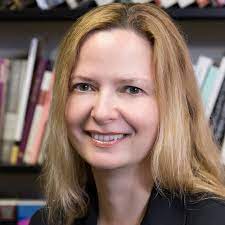 A Brief Treatment on the American Poetess Ange Mlinko
I guess I feel compelled to speak well of the Hammer Museum, to extol the virtues of its programming and laud its impeccable taste on selecting exhibitions. Perhaps this is because I am involved in its student group (the Hammer Student Association), and thus I feel some sort of, let's call it, compulsion to ring its praises in order to justify my own volunteer membership. And the Hammer's decision to tap American poet Ange Mlinko for their January Poetry reading served to solidify my confidence in their public programs.
To say that Ange Mlinko's poetry is complex may be doing it a disservice but the work is studded with some heady philosophical undertones and a few words that made my tongue shiver with oratory fright. Her poems cover vast expanses in a single page, from sleepy New York suburbs to the coasts of Lebanon and Cyprus, on which she remarks, "the Mediterranean is a kind of retreat for poets." The impact of the Mediterranean region reveals itself in her most recent effort, a book of poems slated to come out September of this year.
Her previous books, Shoulder Season, Starred Wire, and her 1999 debut, Matinées have all proven Mlinko to be an adept observer of life's minute details. Those who claim that postmodernism has no depth, that it is just so much semantic and intellectual masturbation, should perhaps take a moment to reflect. The first lines of Mlinko's poem "Treatment" read, "It's a little spa for the mind—seeing butterflies/ set themselves down by the dozen like easels/ on bromeliads, when out on the street the boutiques/ are dilapidated, construction can't be told from ruin." Only to declare in a second poem, also called "Treatment", "The Mind is not a little spa. / You can't retreat to an imaginary/standard distance".
Mlinko recited many of her new poems, at a January 17th reading organized by UCLA professor Steve Yenser. The work seemed concerned with more lofty themes of Greek gods and goddesses and the history of ancient Phoenicia. Despite the potentially esoteric subjects, her work remains as refreshing as the waters of Mlinko's beloved Mediterranean. Perhaps underneath the words and obscure mythological references there is something resembling a pulse, or the thrumming of a butterfly's wings.