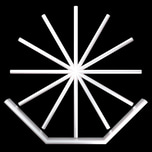 Restoring the Network: the Countdown Begins
The abandoned site of Japan's former "Gulliver's Kingdom" theme park.
Today the earth is fully charted, mapped, and sliced by latitudinal lines. Tiny islands have been colored in by nation states, neighborhoods surveyed by city governments, and intersections digitized by satellites. Empty space disappears within a global spatial network. The Internet's Manifest Destiny leaves little room for imagination or free play. All places still unoccupied are abandoned, yet can be restored and reborn as sites of social connectivity and cultural exchange.

From John Divola's 'Zuma' series (1977)
Tomorrow, the Hammer Museum will kick off its month-long Arts reSTORE L.A. initiative. Fifteen Angeleno vendors have set up shop in seven spaces throughout Westwood Village that have lain vacant for years. Over the past decade, the Village has experienced a dramatic lapse in foot traffic and a high rate of property vacancy. The project seeks to re-energize unused storefronts by installing L.A. artisans, from printing presses to clothing designers and ceramicists, in "pop-up" shops November 1-24.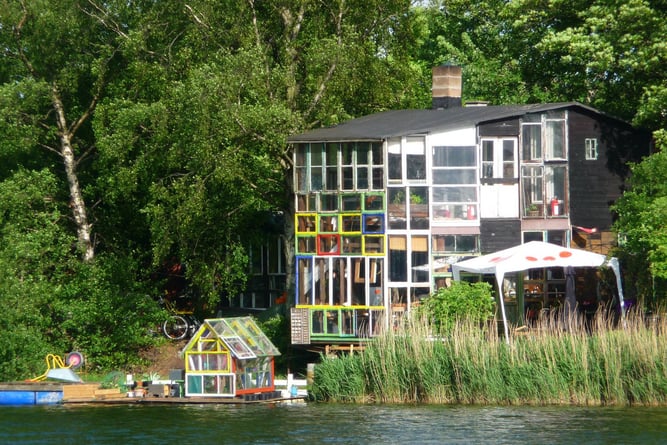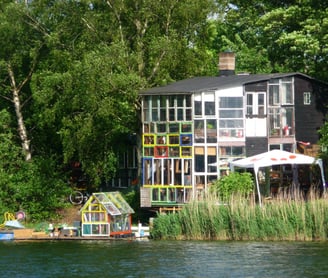 house made of discarded windows in the "free state" of Christiania, a squatted 17th-century military complex in Copenhagen.
GRAPHITE will present its first annual symposium, Open – Table, in the reSTORE space at 1056 Westwood on November 10. Join us as we engage with the theme of this year's upcoming journal, "Networks," through conversations and social experiments. We'll sit family-style around tables in an old Chili's with seven creative presenters to share, eat, discuss, watch and listen.

The ruins of Spreepark in east Berlin.
For the next eight days, the GRAPHITE blog will count down to our 2013 Call for Entries deadline with a profile on a different Open – Table presenter. The network we wish to produce here is physical and formless, static and shape-shifting. It is a locus of diffusion, collusion, and transformation. As Sylvia Plath put it in her 'Conversation Among the Ruins,' GRAPHITE this fall is "rending the net of all decorum that holds the whirlwind back."
For more information about Arts reSTORE and Open – Table, click here.
To submit to GRAPHITE before our November 8th deadline, click here.