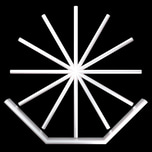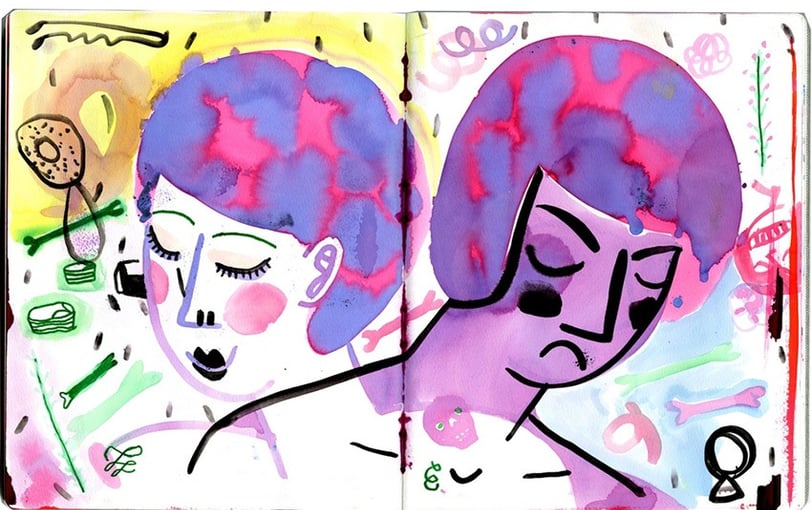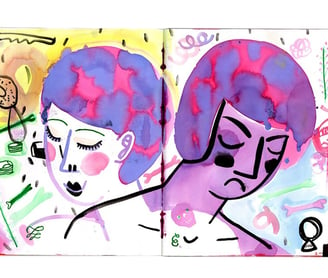 Known for her playful illustrations and affinity for balanced-color, artist Isa Beniston's process appears loose but upon closer inspection, it is clear every composition is purposeful. With subjects ranging from bananas to faces to slices of bread, the viewers' eye is constantly busy. Whether filling up one of her many sketchbooks or creating ceramic plates, Beniston maintains her signature bright sentiment. Coinciding with the neon hues, she deals with her subject matters as if they are all personal. Her pieces are layered with attitude, wit, and hidden meaning beyond that of a grinning dog. With an eclectic mix of mediums, Beniston manages to convey her aptitude for vibrancy and experimentation. Her stickers, zines, and patterned paper merely emphasize her ability to transcend the formal gallery space and extend into the realm of a shared closeness.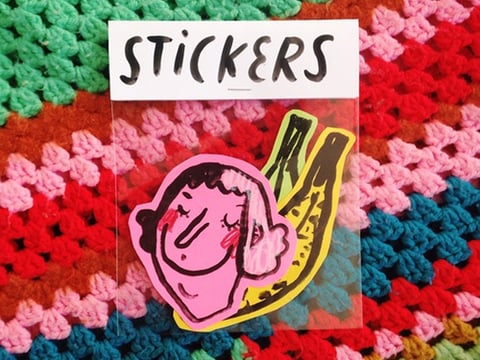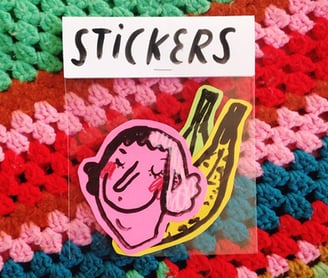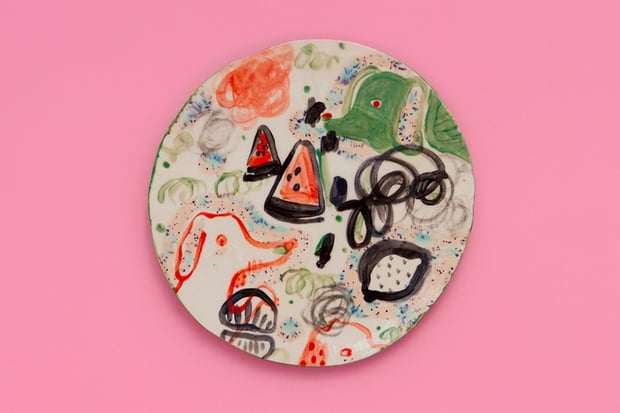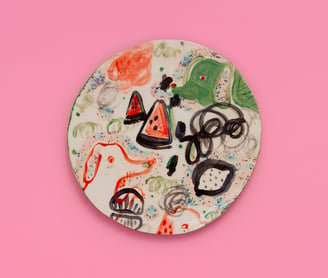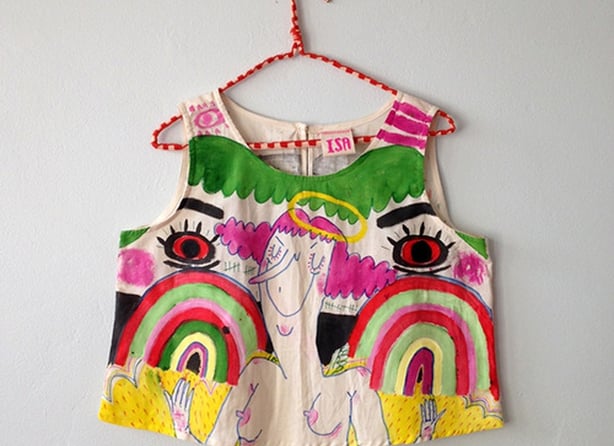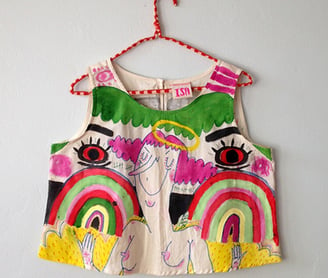 As part of Hammer Student Association's
Arts Party 2015
: Transferal, Isa Beniston will be hosting a workshop on making bandanas, zines, and buttons on May 12th at 7 PM.