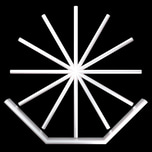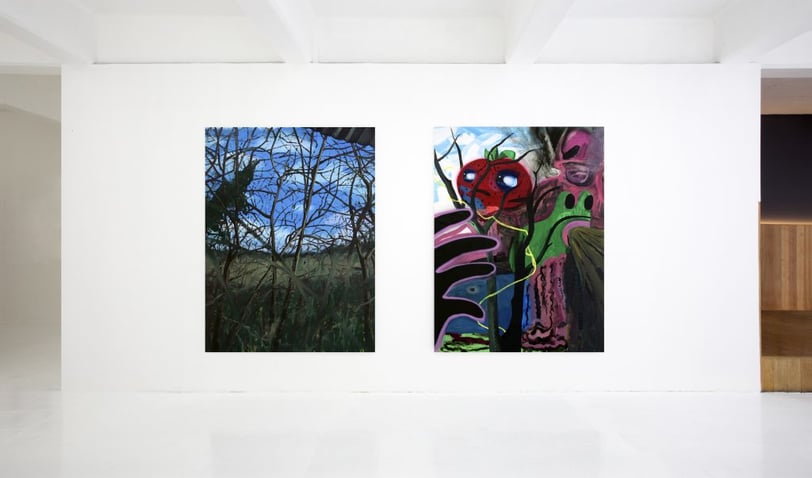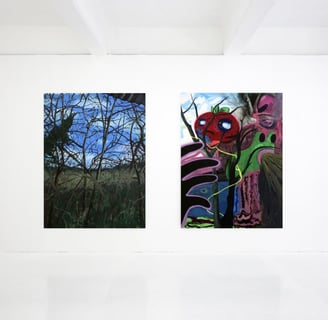 Para Mi Hija is a collection of large-format paintings by Andrew Birk.
His second solo show at Galería Karen Huber, Para Mi Hija will be open from February 4, 2020 until April 25, 2020.
For his second individual exhibition in the gallery, Andrew Birk presents a new body of large-format paintings, building blocks that combine to form a contemporary fable about innocence and becoming. Para Mi Hija immerses us in the adventures of a little girl, paralleled by the visions of her father, who offers her a key to the discovery of the world from his own experiences. The artist creates a dream universe populated by lush nature, animals and strange characters. They become narrators of parodies about our society, as well as metaphors of growth. Beyond the autobiographical scope, this exhibition is a reflection on time and memory – remembering that children's stories are not naive, that they talk about the fears and hopes of the human condition.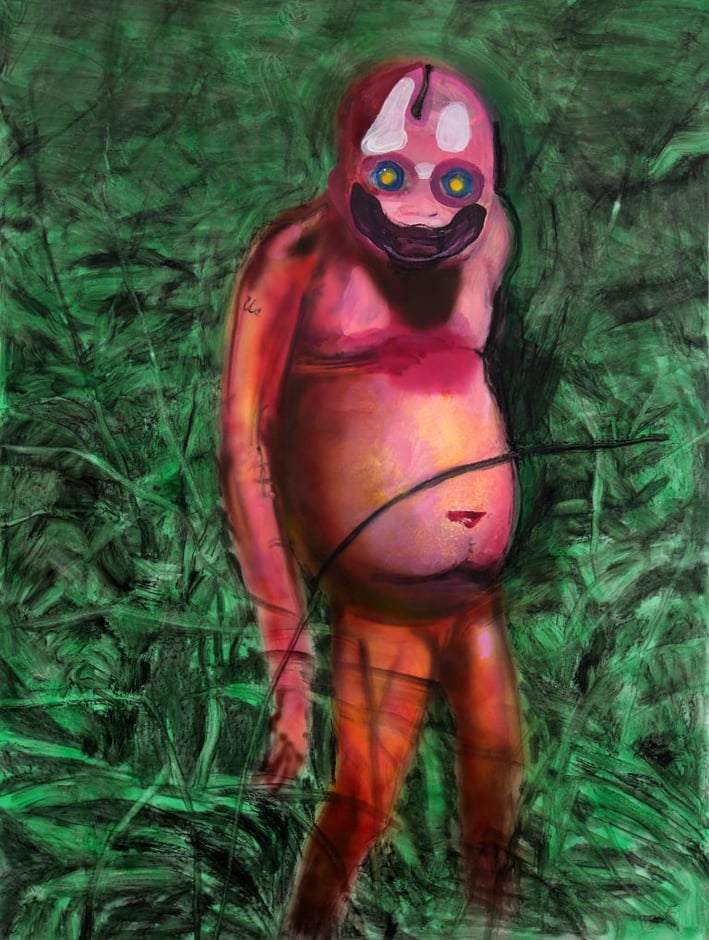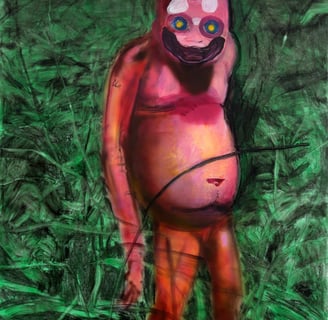 In this corpus, thanks to tricks of scale and perspective, Andrew Birk creates an almost psychedelic sensation, with surfaces that feel palpable, as if endowed with movement. Thus availing itself the possibility of thinking about a dynamic of the layers of paint. A frog wants to jump off the canvas and away from the mundane, as a social commentary on the relationships between classes, a nod to the history of art. The amphibian shows us its torso, the hiddenness of its body, an unusual vision that reminds us of the interstitium between it and us. In a perhaps more subtle allusion to strata, a snake between molts waits patiently for its skin to be reborn. Are these bodies coming out of the canvas? Or should we break through the surface, glimpsing through a turbid spiral, an access portal to the ultimate surface, the emotional layer.
With his series of unconnected situations and uncomfortable characters, the paintings refer us to folk tales,accompanied by the malice that characterizes them. In these works, the shadows are perceived as a habitat, where all the objects and actors are watching us, evoking the ambiguity of the everyday and how truly strange it is.Other presences, such as textual spectors in imperceptible movement, age with the skin they tattooed, dilute with water, or gradually disintegrate with the stone that supports them.
A steel-eyed strawberry crossed between cute and devious, a man who seems lost in his own clumsiness, glamorous women, and other identity-less figures. Sometimes messengers, sometimes incarnations within his works, we can feel Andrew's versatile presence, accompanying his daughter in these adjacent worlds that he is opening. They are not sweet, instead they challenge: be it with a magically highlighted atmosphere where a giant creature hides, or through an overgrown landscape that promises, perhaps, peace in the horizon. Inside these verdant passages, the subjects could be giants or ants, and simultaneously invite and expel the viewer. Amongst the shifting perspective and time, scale and role, viewer and subject,the question arises: is the father guiding his daughter or the other way around?
Aurélie Vandewynckele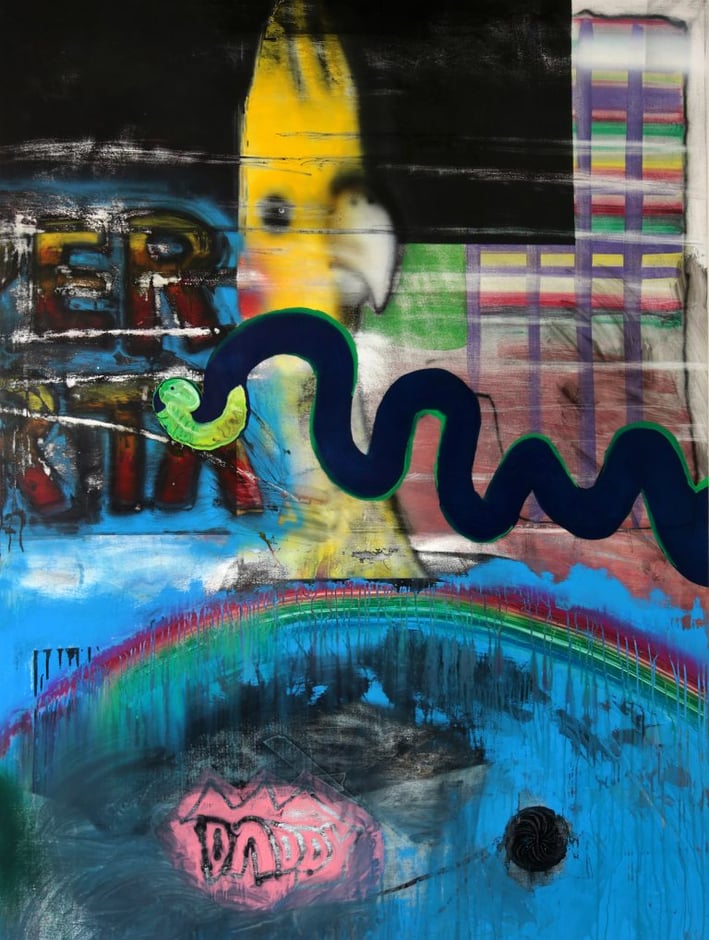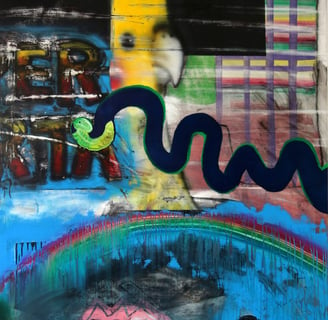 Andrew Birk (Born 1985, Corvallis, Oregon, USA). Lives in Espinavessa, Alt Empordà, Spain
Andrew approaches painting as a multi-faceted contemporary medium, where materials–always common and accessible in other facets outside of art – are used in an indivisible relationship with the subject matter. Each of his consecutive bodies of work are conceived as specific projects, with their own distinctive logic about context, gesture, and matter. Ranging from the observation of the apparent inconsequential moments of quotidian life, to an exploration of untrained aesthetics, from an almost archival look at urban and digital imagery, to the perception of the body moving through space and the imprint of nature on it.
Andrew has exhibited in 25 countries, including solo and group shows in Paris, Berlin, London,New York, Lisbon, Vienna, and widely in Mexico. Recent presentations include Ebullicion, Kunstraum am Schauplatz, Vienna (2019), Unsupported Message Format, Galerie Valeria Cetraro, Paris (2019), Dwelling Poetically: Mexico City, A Case Study, Australian Center for Contemporary Art, Melbourne (2018), A Finger Pointing to the Moon, SORT, Vienna (2018), I Am The Body Of A Human, Malta Contemporary Art, Valletta (2017), Callejero, Anonymous Gallery, Mexico City (2016), and TRU AF, Johannes Vogt Gallery, New YorkCity (2015).
This fall, Andrew had simultaneous shows at The Court in Pescara, at Riña in Guatemala City, at Karen Huber in Mexico City, and at LAND in Kansas City. His work has been reviewed in publications such as Parnass, Proceso, Reforma, Economista, Terremoto, Flash Art, Artspace, OFLUXO, Tzvetnik, Art Viewer, AQNB, Aujourd'Hui, Vice, I-D, and Huffington Post, among others. Andrew also co-directs Spirit Vessel, a newborn vehicle for contemporary art in Espinavessa, Spain.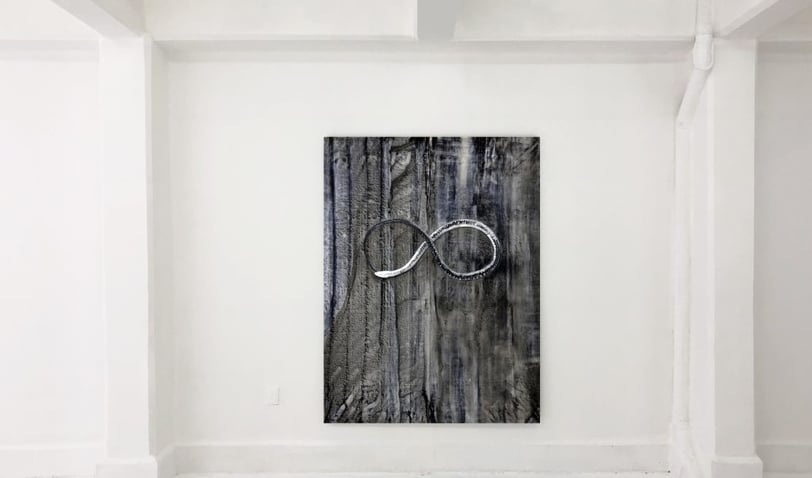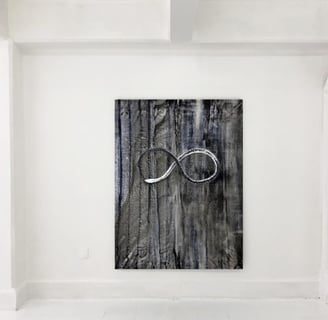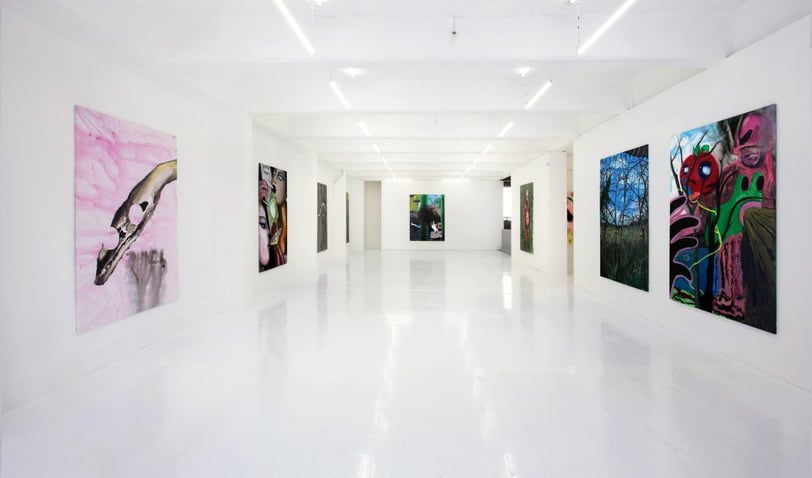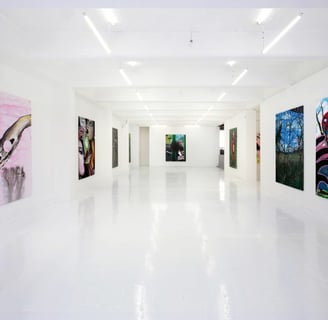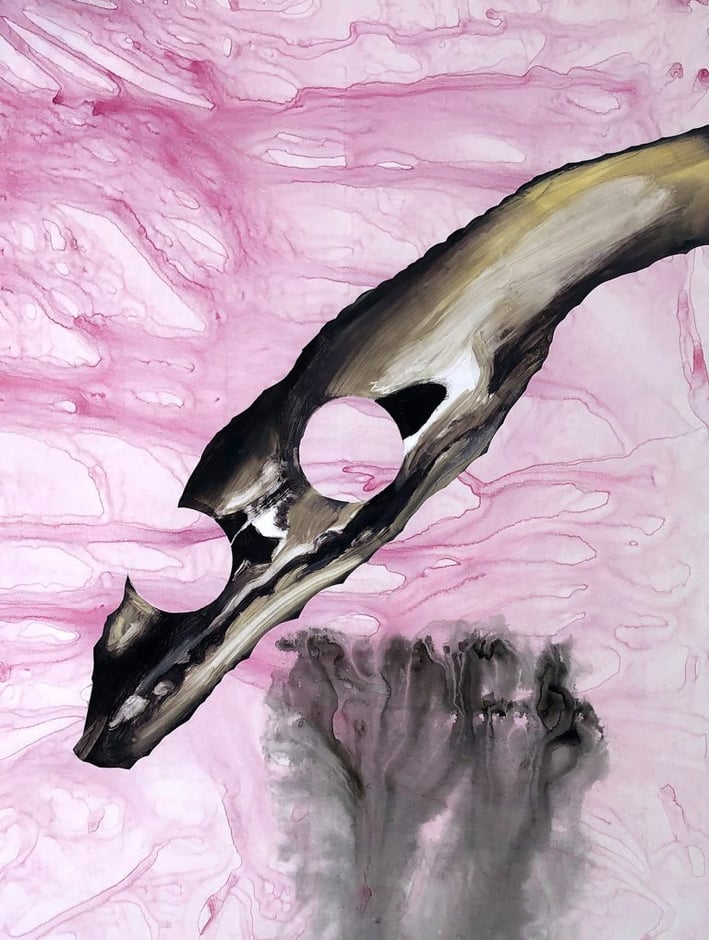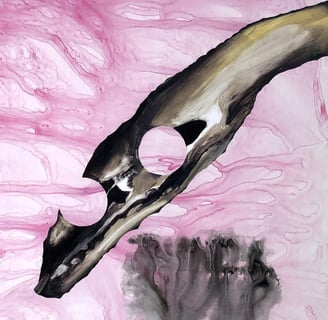 Bucareli #120, top floor,
Juárez, 06600, Mexico City
Open Tuesday to Friday from 12-15:00 & 4-19:00, Saturday from 12-15:00