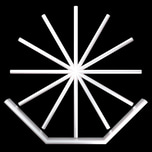 Paper Paradise: The L.A. Art Book Fair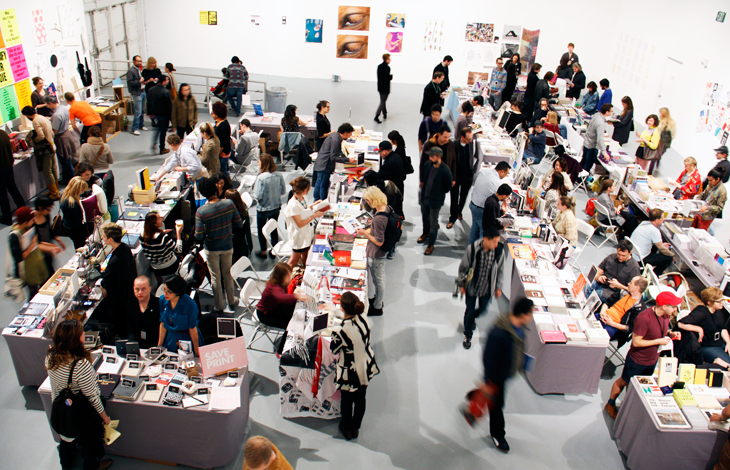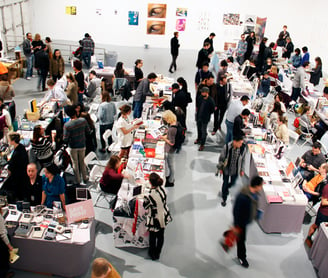 Last Thursday, MOCA's Geffen Contemporary reopened its doors for the second annual Los Angeles Art Book Fair. LAABF14, curated by New York indie publication mecca Printed Matter, featured over 260 presses, publishers, artists, and independent booksellers from around the world. Visitors to the free bibliophile bonanza perused snaking rows of colorful stalls and tables in the Geffen's whitewashed galleries.
Local arts publications like CalArts' East of Borneo and Chinatown art-and-bookshop Ooga Booga displayed work next to LAABF first-timers, like New Zealand publishing label DDMMYY and Italian magazine cura. A slough of independent presses from Mexico sold books and magazines near displays by L.A. gallery Public Fiction and the N.Y.-based Center for Book Arts. Graphite designer Jesse Stecklow read selections from John Baldessari's new collection of writings, More than You Wanted to Know About John Baldessari, along with other artists; Darin Klein, a former HSA-collaborator, represented his "Box of Books" zine-making workshop. The Fair's curator, Shannon Michael Cane of Printed Matter, welcomed the "inner sanctum" of the artworld establishment (Artforum, Gagosian Gallery) and DIY hobbyists alike: a vast area of the Geffen was reserved for what Cain dubbed "(Xe)rox & Paper + Scissors", a celebration of zines and other forms of self-published ephemera.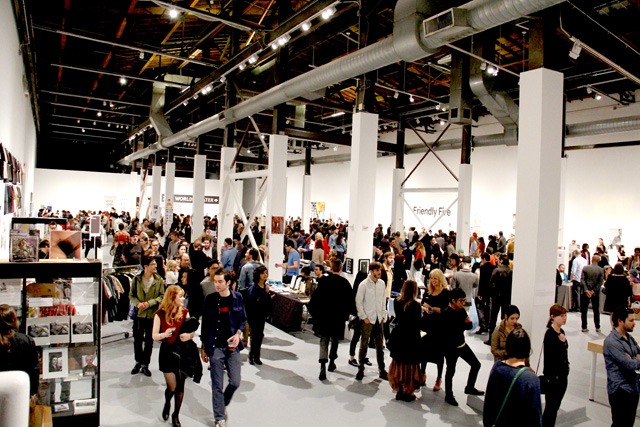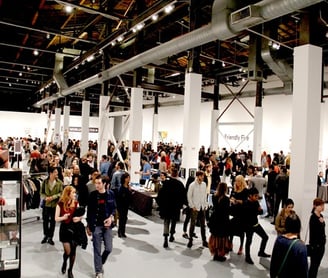 One of the Fair's greatest strengths was its shortage of hubris, a mix of historical consciousness and focused ambition. Printed Matter—one of the best sources for out-of-print zines in the country—placed low-cost, handmade publications prominently in the three-day event. Cane, who first exhibited his own self-described "homo-art-almanac" They Shoot Homos Don't They? at the New York Art Book Fair in 2007, recognized zines' important influence on artists and countercultural movements. The age of instant (Internet) gratification in no way diminishes the tactile pleasure of holding Xeroxed, hand-stapled or sewn pages. The experience assures you that what you are reading was assembled with the utmost care.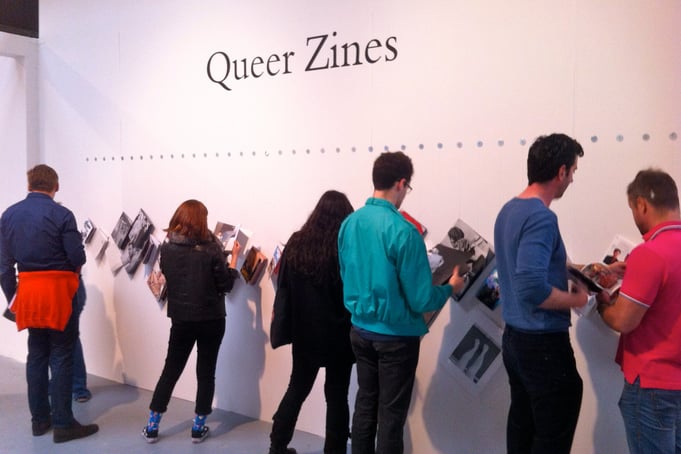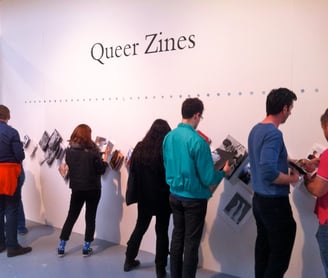 "Queer Zines", one of four exhibitions featured at the Fair, examined the history of queer zine-making, from the period of Gay Liberation in the 1970s to the present day. Particular attention was paid to queer "fringe" movements, like the Queercore punk scene of San Francisco and Toronto in the mid-'80s, viscerally and comically documented in "fanzines" like J.D.s and Outpunk. Many of the zines shown were the only form of visibility for the subcultural communities that produced them, enabling communication and coalescence for generations without social media and search engines. The exhibition, perched above the din in the Geffen's second-floor Paul Schimmel Gallery, was launched in conjunction with Printed Matter's release of its second edition anthology Queer Zines. It provided an insightful look into the history of sexual expression and identity in modern America, all the more historical in a medium that cannot be faithfully digitized.
Even the waning hours of a full day spent sifting through piles of art books left me feeling overwhelmed and unsatisfied. It simply wasn't possible to see every book, every lecture, every exhibition and installation at LAABF14. Yet the book fair also left me reassured that print media is far from dead. In the electric bustle of Sunday's final open house, I knew that books—and the people who love them—are here to stay.