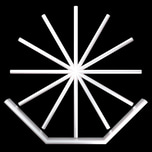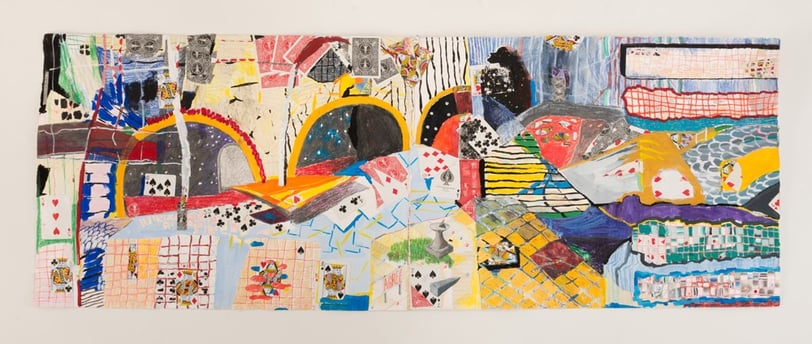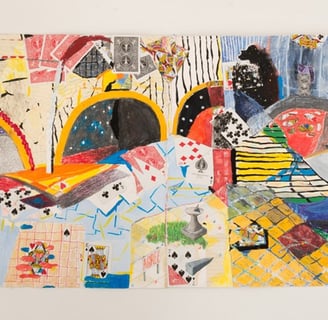 Out of Hand is an exhibition of works by Tommy Coleman and Sarah Esme Harrison curated by Arielle M. Myers. Gildar Gallery is currently showing Out of Hand from October 27 until December 1 2018.
Out of Hand presents the collaborative drawings and individual works of Coleman and Harrison, two New York based artists and recent graduates of Yale University's MFA program, together for the first time.
Holiday
Tommy Coleman and Sarah Esme Harrison
Mixed media on paper
72 x 24 in
2017
Vulnerable and genuine, the works in this exhibition are willfully youthful in appearance, utilizing a visual language rich with personal references, and often taking the form of collage-like drawings and paintings. Sarah Esme Harrison's paintings such as "Blue Diary," and Tommy Coleman's text-drawings such as it's "Because I'm Scared," draw the viewer-reader close with the intimate hyperbole of semi-private self-expression. Like reading old notes passed between friends, or the pages of someone else's diary, their works look back at moments of coded vulnerability and earnest expression, at times laughably romantic, awkward, and slightly tragic. Both artists are interested in the isolation and interiorization of memory, in contrast to practices of collaboration, where we share the generative processes of thinking and making. Nonetheless, self-consciously mysterious, their large-scale collaborative drawings vibrate with the idiosyncratic qualities of memory. While some images stand out in vivid color and clarity, others lurk on the fringes, verging on obfuscation. In all their works, Coleman and Harrison confront that which is inexpressible, inconstant, and incommunicable. Presenting their audience a window into a relatable yet unreliable past, they also offer a mirror with which to examine our own memory, intimacy, and anxiety.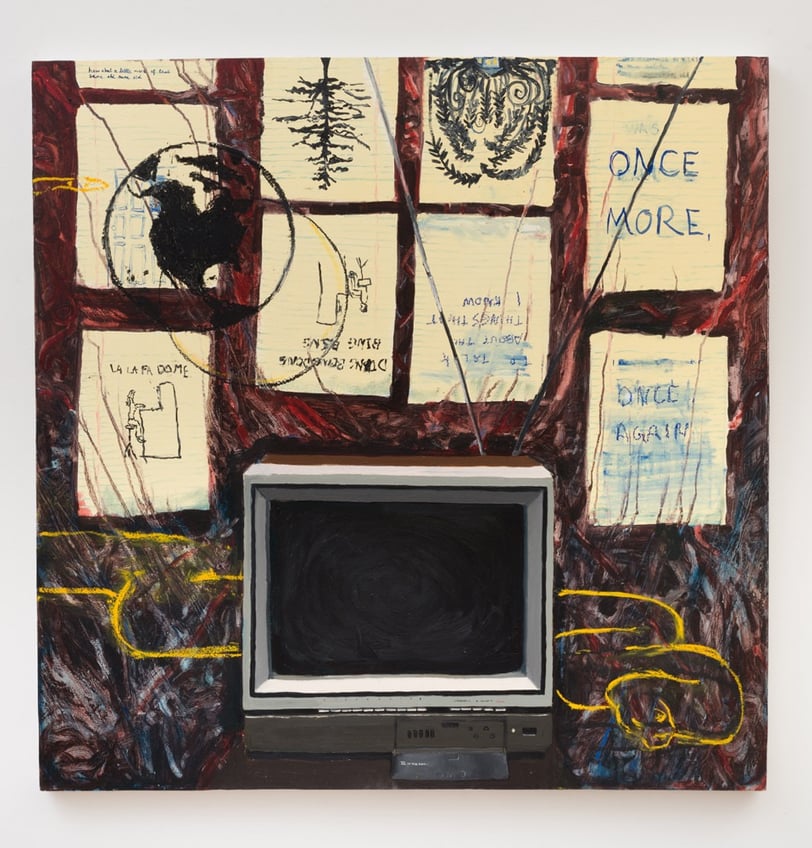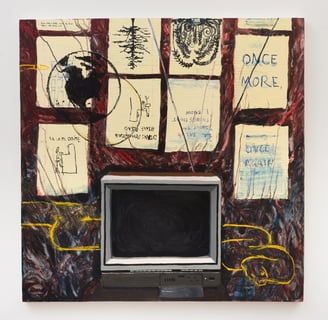 Marginalia
Sarah Esme Harrison
Oil on panel
48 x 48 in
2017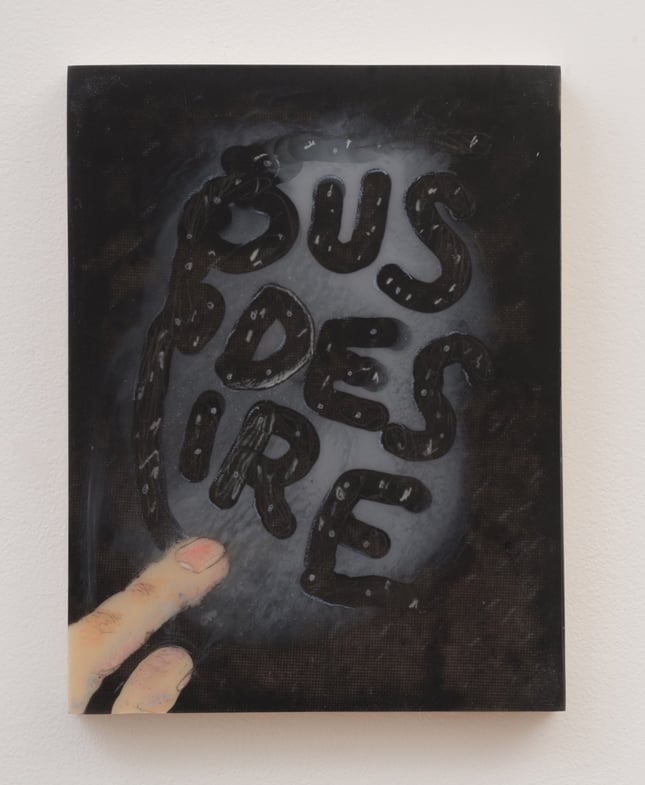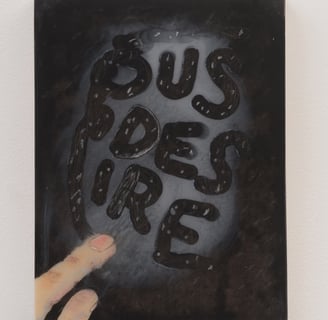 The Hot Breath of Nervous Desire
Tommy Coleman
UV resistant epoxy resin, crayon, colored pencil, and pigment on panel
11 x 8.5 in
2018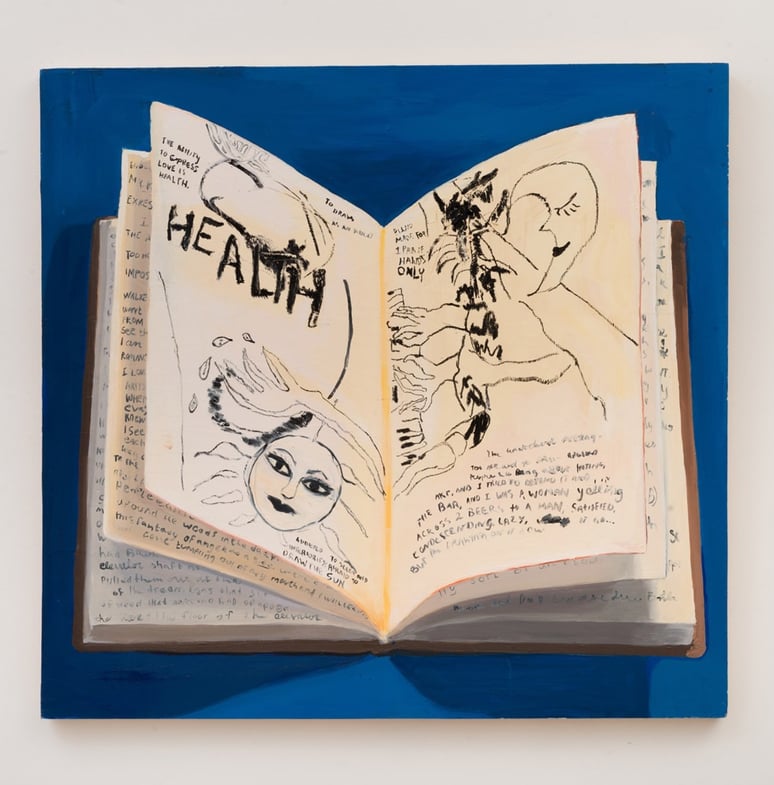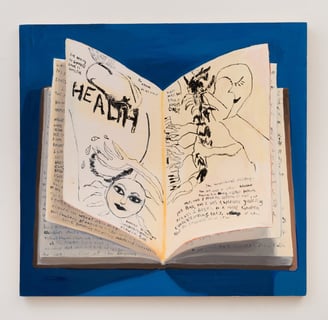 Blue Diary
Sarah Esme Harrison
Oil on panel
46 x 48 in
2017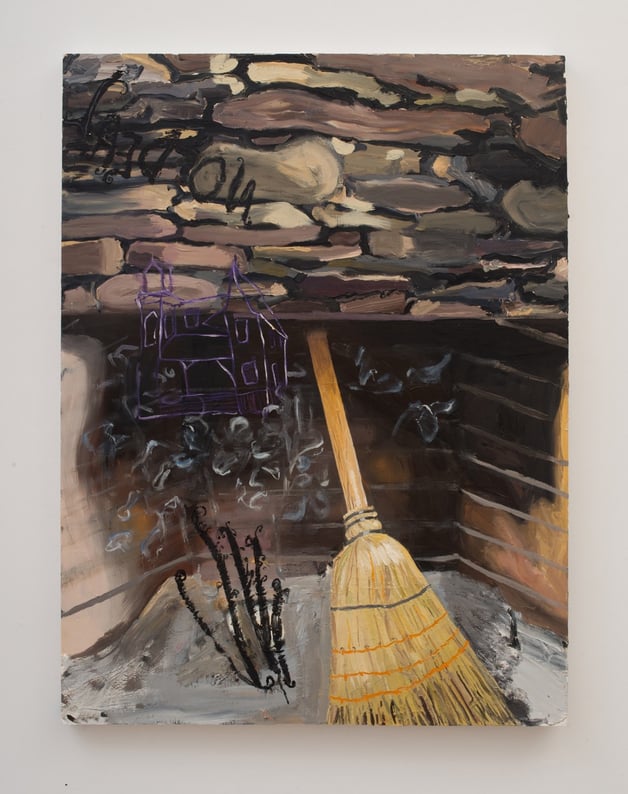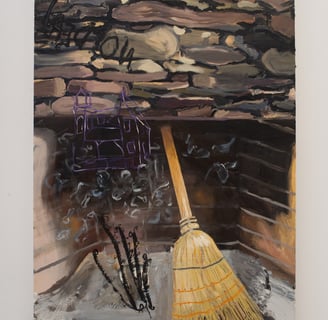 No Deal
Sarah Esme Harrison
Oil on panel
36 x 48 in
2018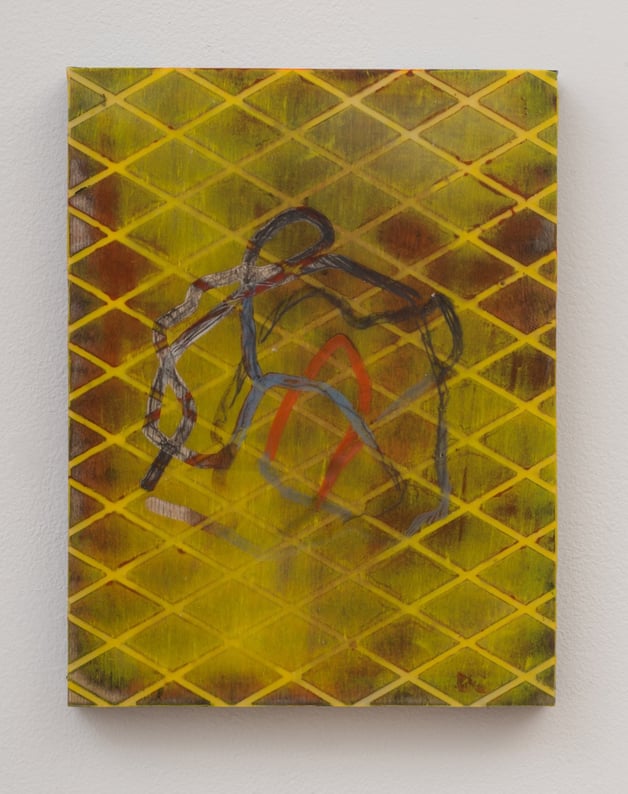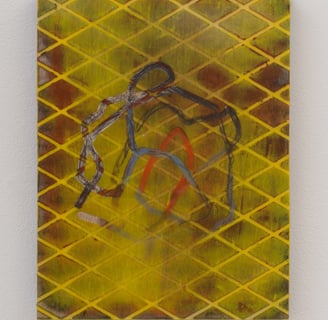 Coreography: How To Get Out of A Bad Situation
Tommy Coleman
UV resistant epoxy resin, crayon, colored pencil, and pigment on panel
11 x 8.5 in
2018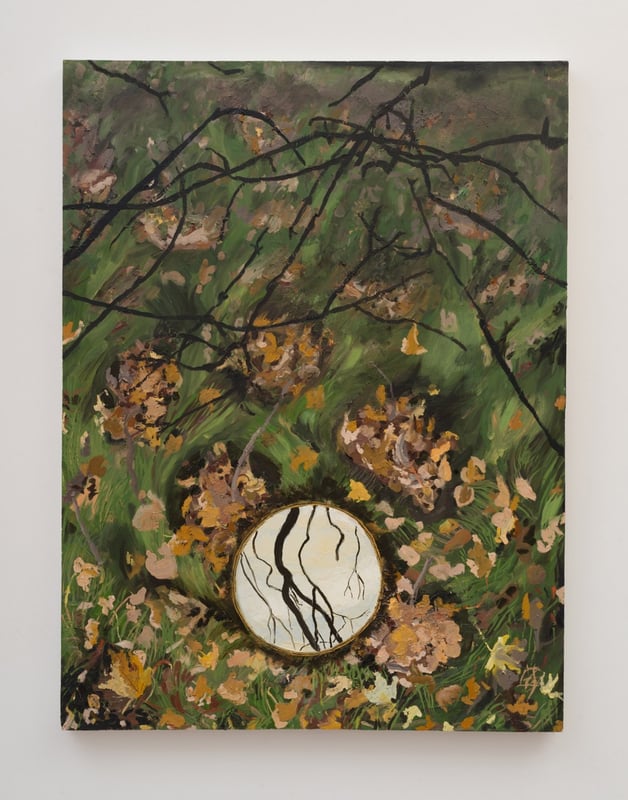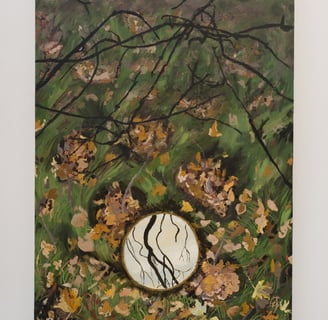 Beginner
Sarah Esme Harrison
Oil on panel
36 x 48 in
2018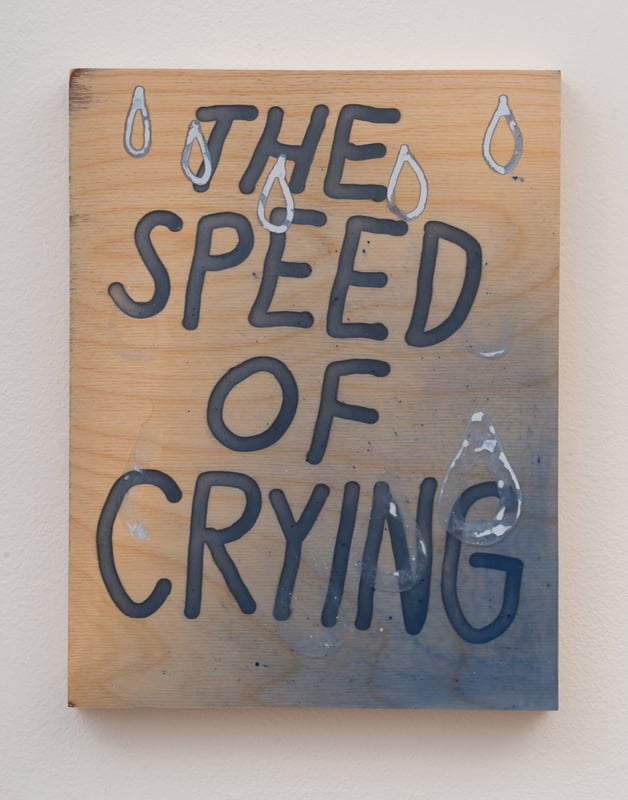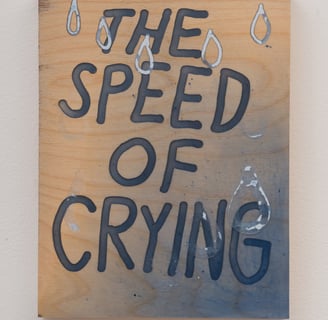 The Speed of Crying
Tommy Coleman
UV resistant epoxy resin, modeling epoxy, and pigment on panel
11 x 8.5 in
2018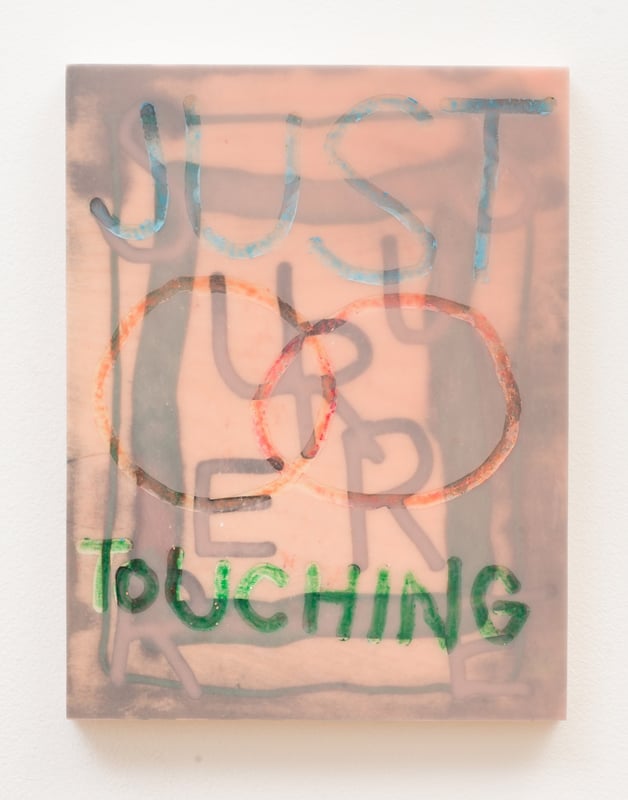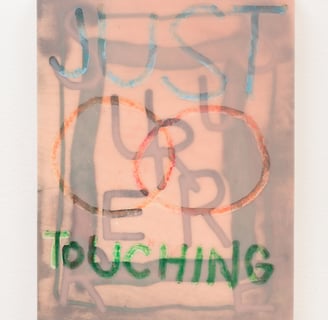 Just Touching
Tommy Coleman
UV resistant epoxy resin, food coloring, crayon, and pigment on panel
11 x 8.5 in
2018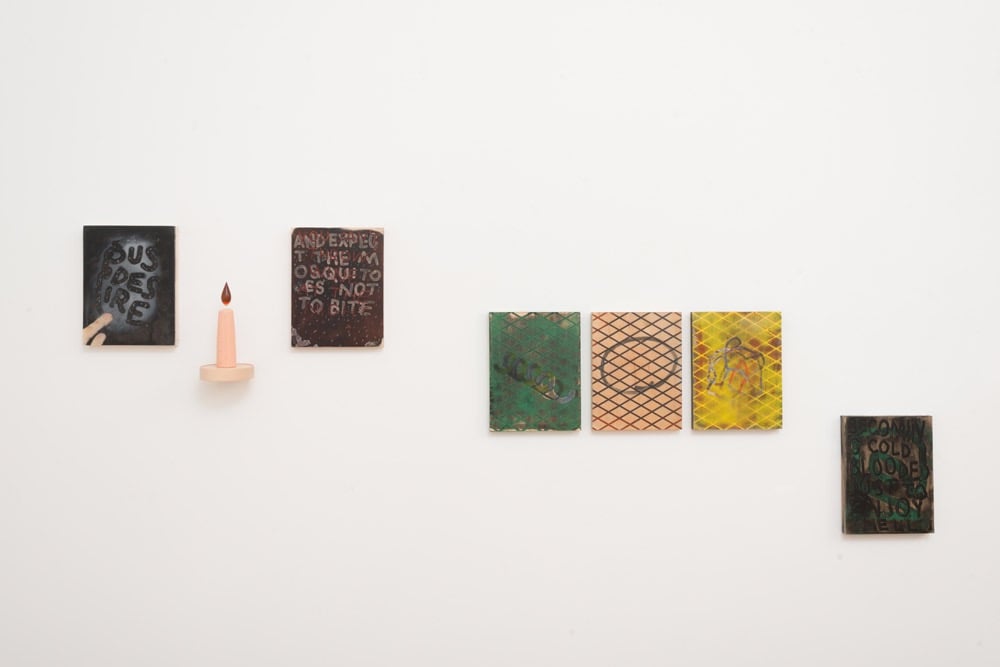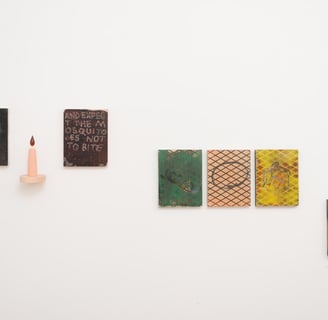 Tommy Coleman: @hardwerk
Sarah Esme Harrison: @ew_ew_omg_ew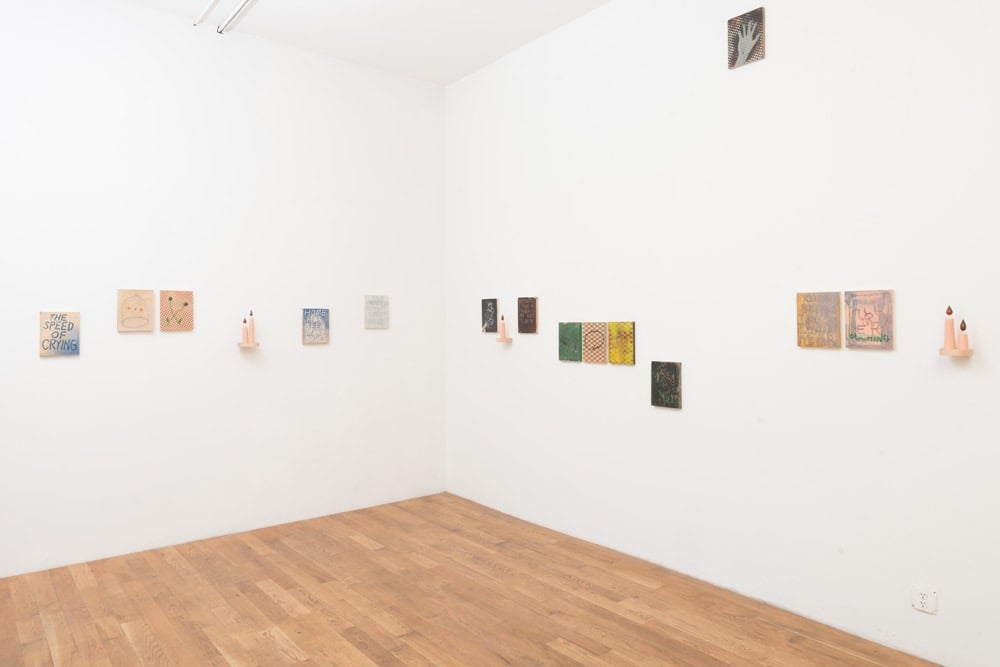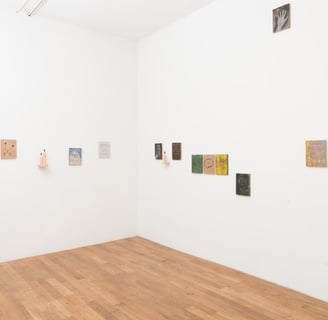 Gildar Gallery
82 S. Broadway
Denver, CO 80209
Open Wednesday – Saturday from 12 pm – 6 pm