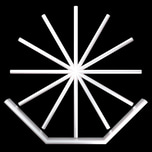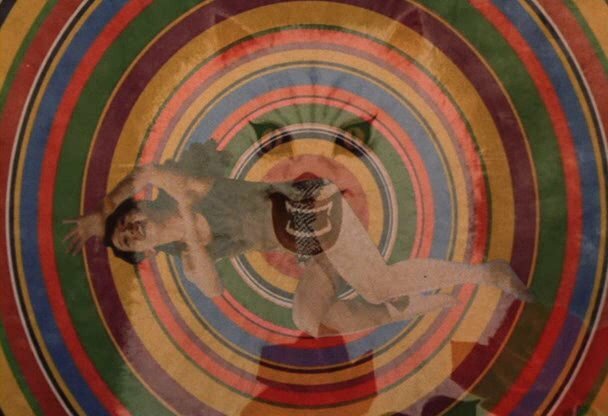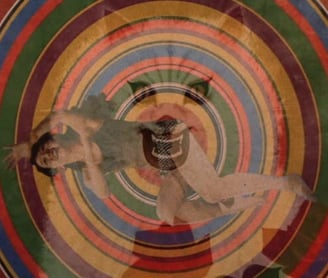 Director Nobuhiko Obayashi began his career at the vanguard of post-war Japanese experimental film before creating advertisements starring American celebrities like Kirk Douglas and Charles Bronson (see the hilarious commercial that contains a shot of a pipe-smoking Bronson literally drenching himself in cologne). In 1977, Obayashi was given the chance to direct his first feature film, House (ハウス Hausu), a bizarre schoolgirl fantasy/horror genre-bender that utilized innovative (if a bit campy) video effects . Obayashi's work in experimental film and advertising seeped into the production of his feature films, in the painted backgrounds, rapid cuts, suf- and defused lighting.
At a recent event at Cinefamily Theater in Los Angeles, hosting Obayashi, he frequently remarked that he thought of himself not as a director, but rather as a "film artist." When making his televised adverts Obayashi felt that only five seconds (of a sixty second commercial) needed to be devoted to the product; and thus, the advertising companies were paying him to make his own fifty-five second film. Since his initial fifity-five second TV stints, Obayashi has created dozens of feature films spanning all genres, but the few that have made it to the US have been a part of his series of "schoolgirl fantasies." When asked about his fascination with Japanese schoolgirls, Obayashi-san mused, "Films can represent many strange things and the strangest thing to a man is a woman."
Just as music is partly silence, Obayashi emphasized that film is partly the non-image – the darkness between the shots – like the passing of train tracks underneath an exposed walkway. Like his Swedish forerunner/contemporary Ingmar Bergman, Obayashi is fascinated with the idea of film as a series of static images brought to life by the motion of the projector. The imaginative possibilities of the medium and believes that filmmaking is necessary for him to free what he sees from inside his head. "When I look at these films, I wonder if this is who I am as a filmmaker, as an artist, because they're insane."
I say – Keep on keepin' on, Obayashi-san.
You can find some of his experimental short films here.