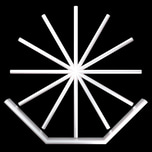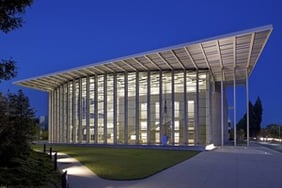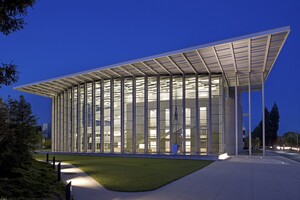 Beyond the dozens of strip malls, ubiquitous frozen yogurt nooks, and unavoidable chain restaurants, the San Fernando Valley will be able to boast its newest addition in early 2011: The Valley Performing Arts Center. Known as VPAC, this 160,000 square foot structure has been under construction on Nordhoff Street on the California State University, Northridge (CSUN) campus, one of southern California's largest public universities. Calling VPAC a breath of fresh air would do serious injustice to what will be the first large-scale venue to provide a quality cultural escape for residents of the San Fernando Valley and surrounding areas. Rather, it is a remarkable leap into the arts, a gaping fracture that the Valley has desperately been in need of mending but has rather chosen to veil with more malls, more movie theaters, and more drive-throughs.
But I should give my hometown more credit: perhaps the reason why the existence of something like VPAC has been devoid of the Valley for so long is its hefty price tag, a monstrous $125 million dollar price tag to be exact. One that CSUN is still trying to pay off, with the help of a recent $165,000 federal fund secured by Congressman and CSUN alumnus Brad Sherman. According to the Daily Sundial, "the money secured by Congressman Sherman from the federal government was a grant initially intended to go toward a performing arts center located in the valley, but the plans for that project could not be moved forward so the money was given to CSUN to be used for the construction of the VPAC right on campus." More so, "The VPAC is a public-private partnership meaning a part of the money for the center is coming from taxpayers, but the other part is being donated by private sources."
With a steep $50 million dollars remaining, Brown and his partners will have to work every possible angle of this project in order to appeal to "individuals, major companies, corporations and organizations that have a significant presence" in order to fully generate the acoustically sensitive main performance hall which shelters 1,700 seats, and the 178-seat black box theater for the smaller types of productions, along with lectures halls, indoor and outdoor areas of entertainment, and a new broadcast facility for KCSN public radio.Everything about this project has been carefully strategized, particularly the construction and design of the structure, sought out by HGA Architects and Engineers, who drew out an environmentally conscious plan which aims to fuel the building through the hydrogen fuel cell satellite plant on campus. Perhaps the building's intelligent construction will soften the environmental impact of West Side residents crossing the hill off the 405 to get to an opera at the VPAC, much like San Fernando Valley residents are forced to do to get their regular dose of culture.
-Christine Haroutounian
For more information: http://www.valleyperformingartscenter.org/