Noah Purifoy's Favorites the Outdoors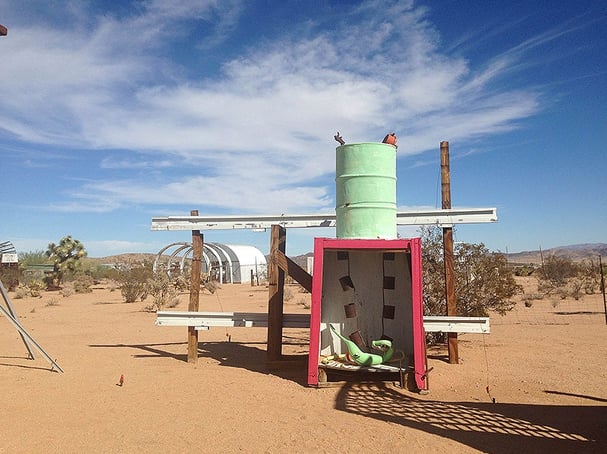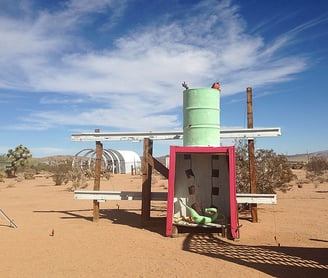 Noah Purifoy came to Joshua Tree looking for space. And to this day, the streets surrounding his Outdoor Desert Art Museum continue to be undeveloped. The path to the location is still a sand road. The borders which divide the beginning and end of the property are unclear.
Noah found at the High Desert ten acres to employ his "permanent Assemblage sculpture environment" (notice his intentional capital A).
Noah Purifoy liked to start things from the ground up; as he was founder of the Watts Tower Arts Center in the 1960s and founding member of the California Arts Council.
There is no attendant present and no fee. There are no restroom facilities at the site. Although a flier at the entrance says in order to visit the art site, an appointment is required.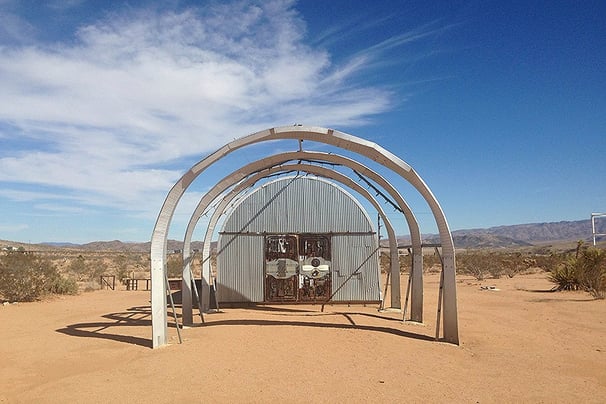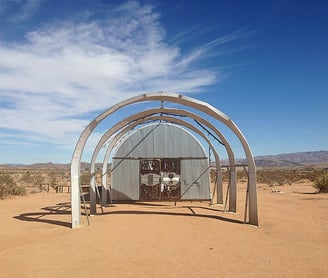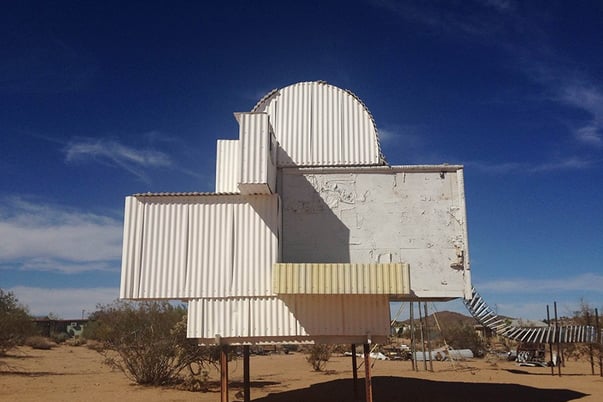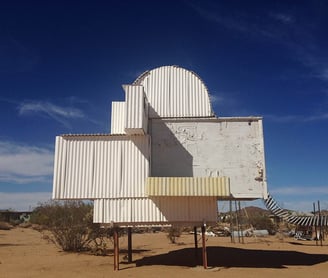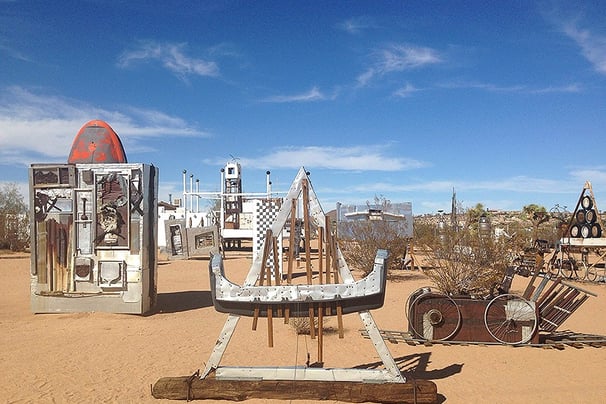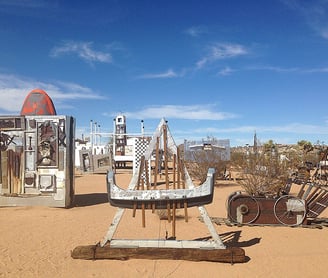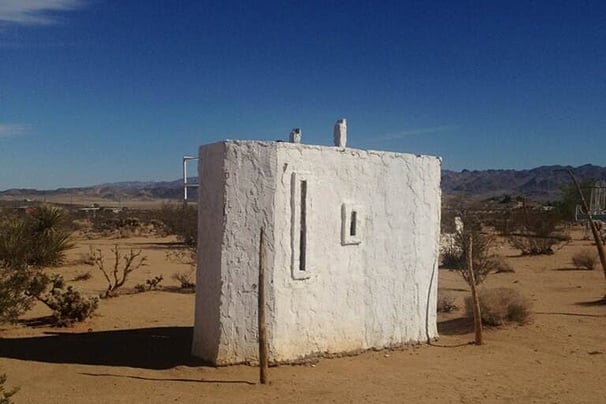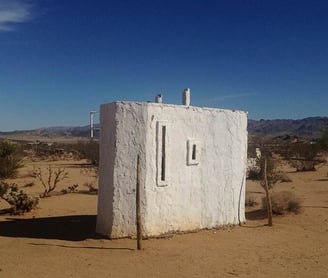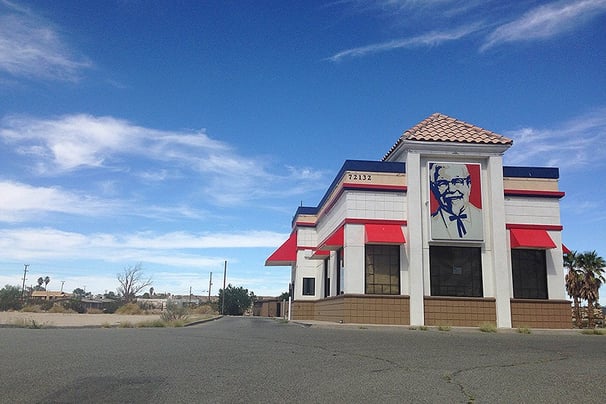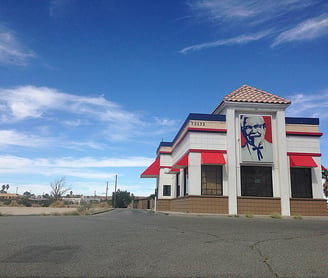 An abandoned KFC restaurant structure en route back to Los Angeles.