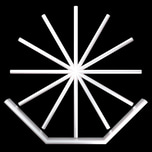 Neutra's Kronish House Gets A Last-Minute Save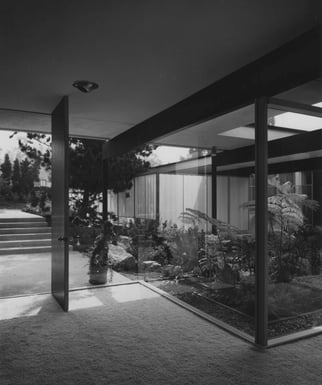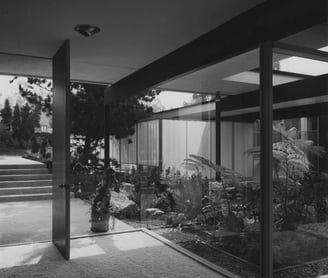 Richard Neutra's Kronish House was recently rescued from demolition just days after it was slated to be bulldozed.
The house was designed in 1955 by Richard Neutra, the reputed father of California Modernism. The massive house occupies 7,000 square feet of space on Sunset Boulevard in Beverly Hills, and remains the only intact design of Neutra's in the city (one was demolished and the other altered significantly).
The Kronish House, with its elegant and simple rectilinear lines, is considered one of Neutra's best works. Because of its sheer lateral size, the structure is more of a villa than a single house, an unusually ambitious project even for an architect of Neutra's incomparable reputation. As an icon of the California Modernist movement, it stands as a priceless artifact of Southern California's architectural design history.
The house was sold in a foreclosure action in January for $5.8 million, and then placed on the market for nearly $14 million. As escrow began to close on the house, its owner requested the City of Beverly Hills to put a cap on the sewer line to the house—usually an initial step in the demolition process. The Los Angeles Conservancy brought a petition and over 600 letters to the Beverly Hills City Council and managed to delay the demolition until at least October 10th, and by October 14th the owner announced they would not be demolishing the house but in fact restoring it.
The preservation of the Kronish House is a heartening turn in what was otherwise an unsettling turn of events—a demolition that would have been one of many recent demolitions of historic buildings in the area. The City of Beverly Hills is one of more than a third of all jurisdictions in Los Angeles County that have no protections for historic buildings. With Los Angeles planning to follow this year's "Pacific Standard Time" biennial with a 2013 biennial focusing on architecture, the rescue of the Kronish House is a necessary step for a city with little to no history of architectural preservation.