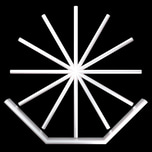 mirrored fatality EP Release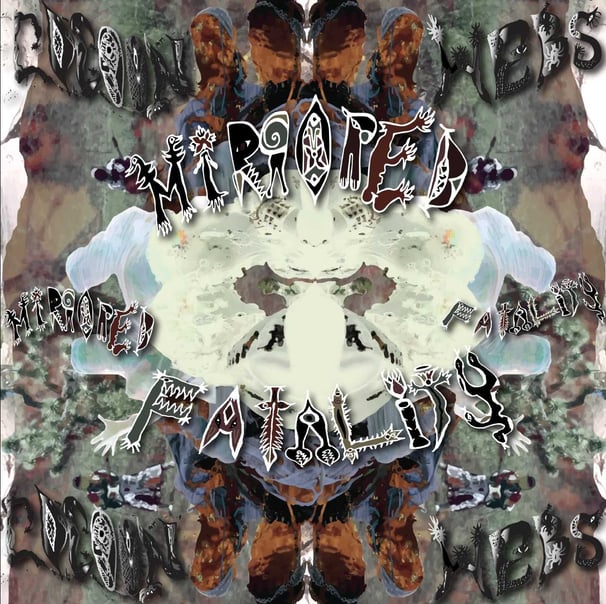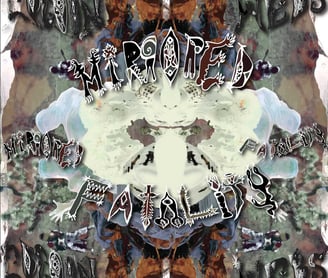 mirrored fatality is a nonbinary Kapampangan-Pilipinx and Bangladeshi-Pakistani-Muslim performance art duo Mango and Samar, sharing their rituals, altars, and medicine through DIT (Do It Together) experimental and healing noise punk. mirrored fatality creates their self-proclaimed "cocoon webs" combining performance art, music, spoken word, film, photography, painting, drawing, upcycled garments, anti-imperialist education, healing justice practice spaces; mobilizing and bridging a transnational warrior community who responds urgently to transnational calls-to-action between Turtle Island, Kashmir, and Mindanao.
mirrored fatality's performance activism allows them a safe space to release their bubbling, fermenting primal rage rooted in the settler colonialism, transphobia, racism, xenophobia, and intergenerational ancestral trauma they experience daily as nonbinary people of color.
mirrored fatality's intentions for their art is for Queer Trans Black Indigenous People of Color to embody their rage, disrupt the silence and isolation from existing in a white supremacist capitalistic apocalyptic world, and harness collective care, catharsis, and holistic healing.
join them in imagining the future we've been fighting for and experience mirrored fatality's reflections to witness our highest, truest selves.
mirrored fatality weaponizes COCOON WEBS as a sonic metamorphosis container to a world numbing us with toxic forces. COCOON WEBS is a ferocious affirmation of chaos to harness our ancestral power, primal spirit, collective fury, and interconnectedness to our multiverse. BLOOM, UTOPIA, INVALIDATION, and EARTHBODY(S) are restorative anthems to sustain us through the revolution. Developed during their farm internship and artist residency at Philadelphia Community Farm on Anishinabek Nations land renamed Osceola, Wisconsin, mirrored fatality also hosted an auction of handmade upcycled warrior ware with for pieces whose proceeds went directly to QTBIPOC grassroots organizations: Flora Y Tierra, Earth Lodge Center for Transformation, Liyang Network, and arwah collective and raised $368.