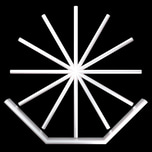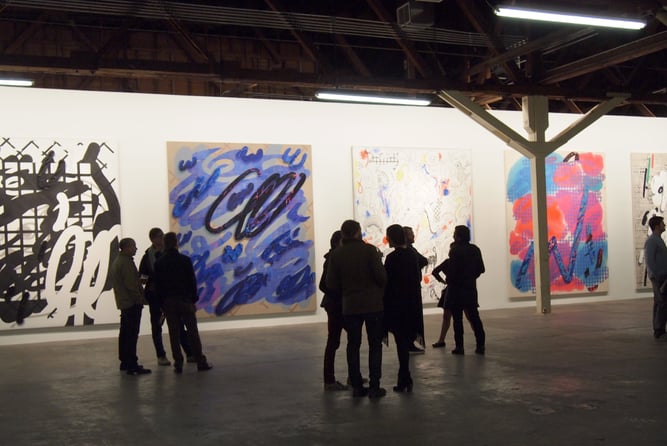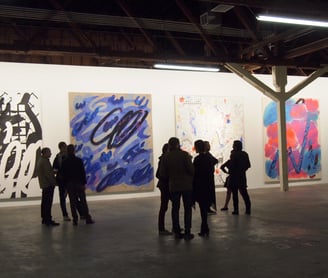 Glowing like neon fog bouncing off sterile white walls, the twelve-foot tall canvases make murals of color, bringing life to an austere Downtown industrial warehouse. Los Angeles based artist Laura Owens has invited us into her Boyle Heights studio, the birthplace of her twelve most recent paintings. Instead of being removed and dislocated from their site of their making, Owens welcomes the viewer into the home of her pieces. "When you see work in someone's studio," Owens said in a recent interview with Diane Solway for W Magazine, "you have a much better feeling about it than when you see it outside the context of where it was made." The artist opened her new studio space (that is shared space with boutique Ooga Booga) to the public on January 24, 2013.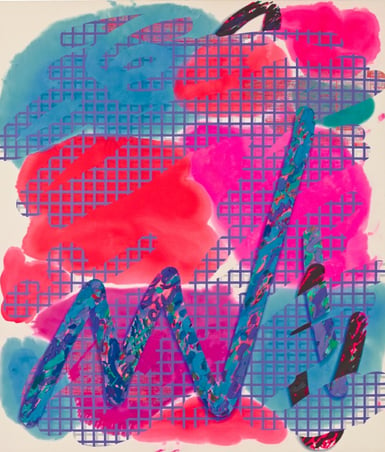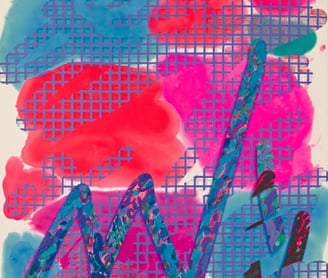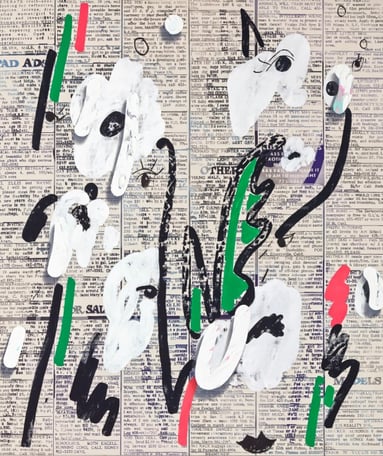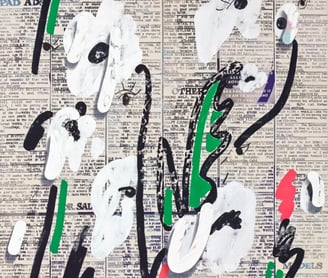 My first encounter with Owens' work was March of last year, when I visited her home-studio with the Hammer Student Association. Since then her work has evolved, flowering into grand reflections of their former selves. Her pieces have maintained their whimsical flow, and are now revisited with a punchier, more colorful palette, and have nearly tripled in size. Owens' recent works mirror the ever-expanding dimension of the digital age, while juxtaposing colorful moving strokes with rigid grids. The grids and newsprint act as a flat ground, as a launching board for the thick, and rising oil paints that are nearly sculptural.
Owens' paintings provide an intersection of two contrasting systems of line: vertical and angled graphs a masculine and feminine form bringing them together into a type of marriage and a very successful marriage at that.