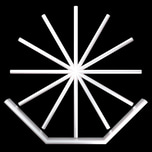 I LOVE LOS ANGELES AND LOS ANGELES LOVES ME
I LOVE LOS ANGELES AND LOS ANGELES LOVES ME depicts a response to the negative nature and opinion that has encapsulated the city of Los Angeles over the past thirty years.Daniel Bowman, a Los Angeles native and student studying Fine Art at UCLA, transforms himself into a hellish, Virgil-like tour guide who leads the unknowing through the side entrances of less traveled LA locations, all with a maniacal smile on his face.
At first glance, he appears to be a harmless, overjoyed visitor eager to document his travels of typical attractions of the city. This persona quickly evaporates however, once one realizes that he is satirizing cultural consumption and making the viewer pay the price for it- it's a tour from hell and there is no way out. Bowman considers this mischievous, dynamic character as one who is loathed because he attends to the less glamorous perceptions of the City of Angels, yet one who can be viewed as a savior: by cynically misplacing the naive spectator in areas not featured in Hollywood Star Guides, he is redefining the archetypes of this town by pointing to the often neglected changes it has faced in the past decades in entertainment, culture, and economy.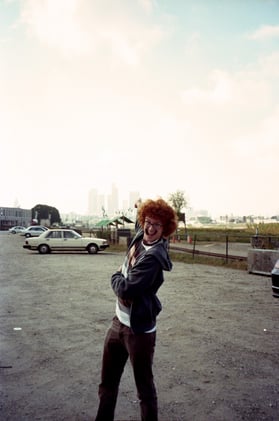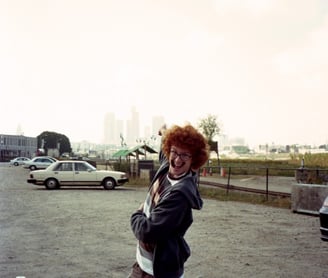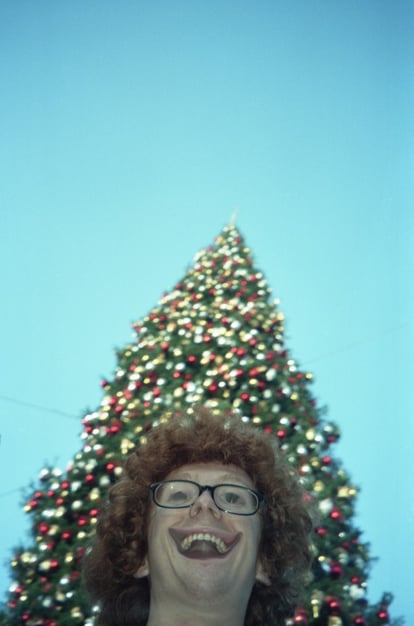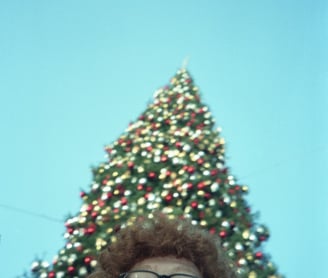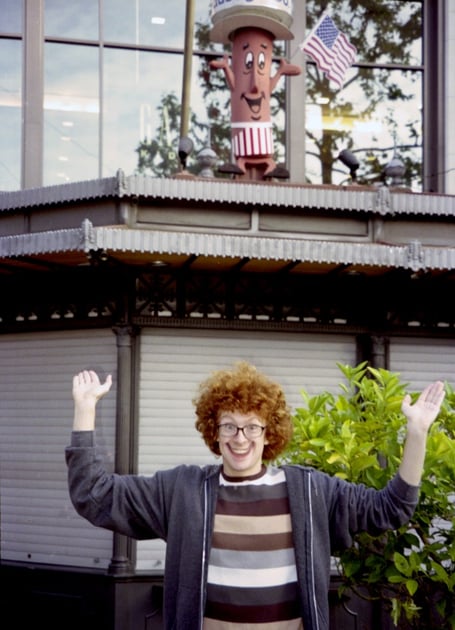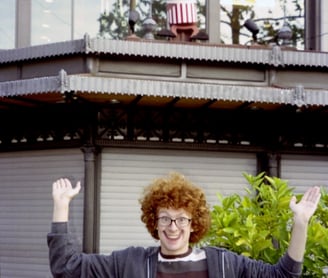 Photographs by Daniel Bowman