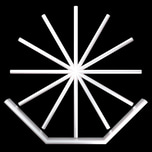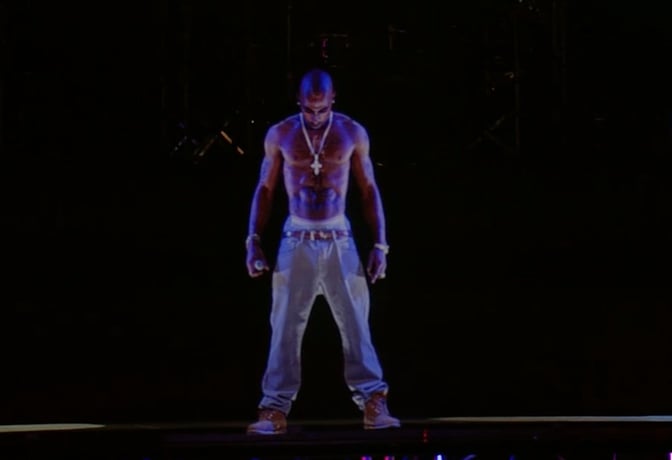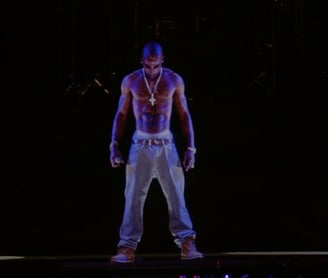 This year's Coachella festival ended with 75,000 sweaty hands in the air, joined by
another: the ghostly paw of Tupac Shakur, risen from the dead in holographic
glory. Dr. Dre and Snoop Dog, celebrating their 20th anniversary,
brought the late rapper out to join them and a slough of other A-listers (50
Cent, Wiz Khalifa, Warren G, and Eminem).
This was the second weekend of Coachella, the notorious repeat event that grabbed
worldwide attention when executives at Goldenvoice, which hosts Coachella,
decided to expand the festival. News of Pac's hologram had traveled the world
faster than Captain Kirk on the Enterprise; by the time he rose from the stage,
so many people were standing on their tip-toes I could only catch ghostly
glimpses. The pinnacle of a multi-million dollar weekend with a star-studded
lineup was a masterful feat of holographic technology, but it was also a trick
of light and air. A dead (and resurrected) musician, it seemed, was getting
more attention than all of the living acts on the lineup.

The festival—which included Swedish House Mafia, the hit European DJ collective, as
Day One headliner—was engineered for the iPod generation, for a clientele of
festival-goers weaned on 3-D movies. More impressive than the musicianship I
witnessed was the technical production, full of flying LED screens, fire
cannons, and spectral MCs. Modern youth has an insatiable appetite for visual
stimulation, one that Coachella spent its top dollar to satisfy. Yet in
satisfying it, they dwarfed the music at the heart of the festival.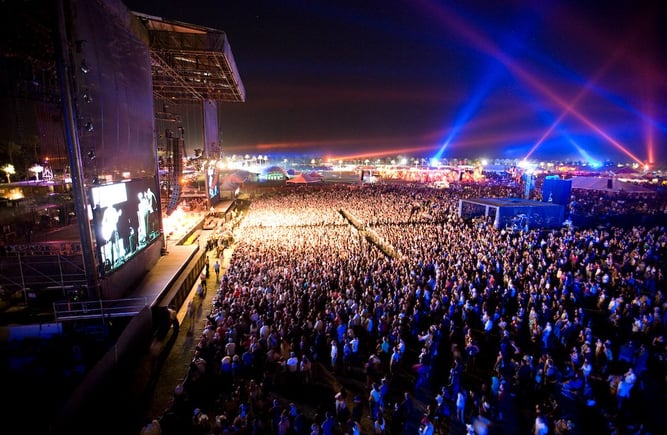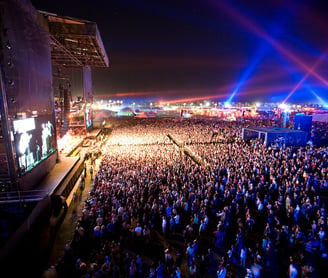 Coachella has grown from a 1993 concert attended by 25,000 to one of America's biggest
musical events. As I explored the Polo Fields, it became incredibly evident
just how much money was pooling around in that pop-up oasis. The fact that the
festival could sell out two consecutive weekends and pay to keep some of the
music industry's biggest stars in Southern California for a week is almost as
impressive as the show itself. While I was excited just to be there, I saw
Coachella veterans shaking their heads at a festival they believe is growing
too fast for its own good.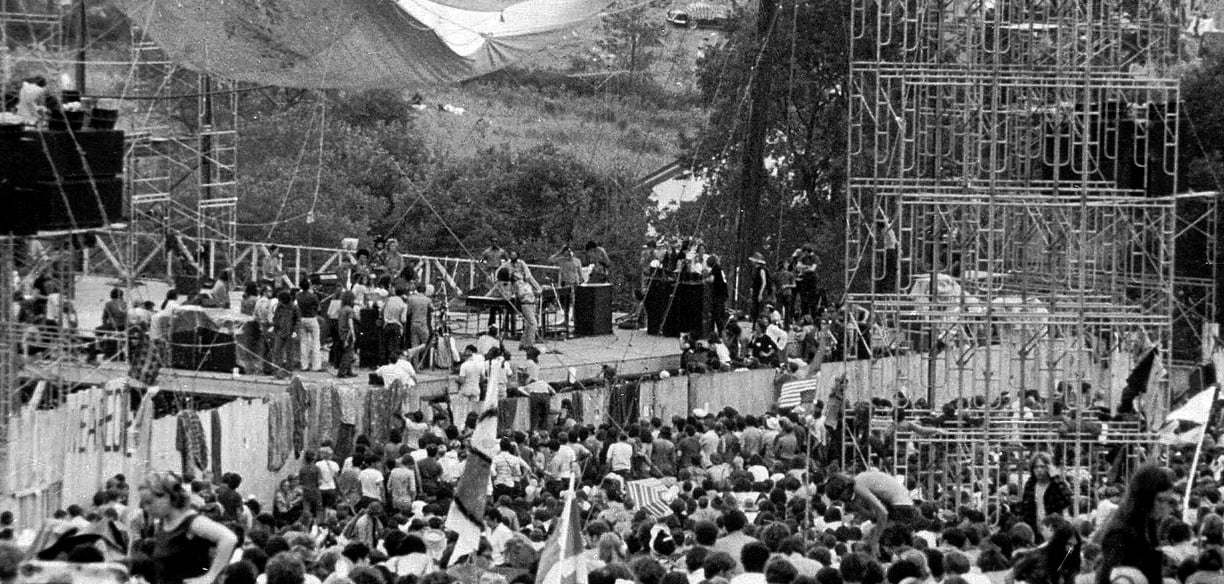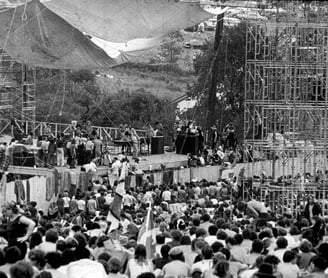 We've come a long way from Woodstock, and there no longer is the zeitgeist, spurred
by the spectre of war, to rebel in "peace, love and music". We no longer have
anything to rebel against…and maybe that's a good thing. But the market has
consumed something that, at least in 1969, seemed genuinely spontaneous and
carefree. How many more fireworks and holograms before Coachella attendees
forget the real reason why they're sweating through their tank tops in 105º
heat? As Indio's festival continues to grow, that dream of Woodstock evaporates
into the desert air like a hologram rapper.