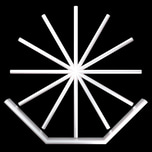 Ellington Peet is a student of ethnomusicology jazz studies and drum performance at UCLA. Apollo Soul, a band he's in performed at Graphite's launch June 8th and his solo album was released the same day.
Instruments:
Casiotone MT-68, Drumset, Fender Rhodes electric piano, Hammond Organ, Bass Guitar, Electric Guitar, Acoustic Guitar, Reason synthesizers, Glockenspiel, Doumbek, Mbira, Native American hand drum, Timpani, Various metal percussion, Vinyl Samples, iPhone voice memos from transit systems and metropolitan areas of Osaka, Tokyo, San Francisco & Los Angeles, Human Body (voice, hands, feet), Bongos, Kazoo, Jaw harp, Recorder, Various digital effects (rack systems, pedals, DAW effects), Repurposed thrifted items, and more…
CREDITS
released June 8, 2018
Recorded, Mixed, & Produced by Ellington Peet, Los Angeles, CA. 2015-2018.
© 2018 Ellington Takuma Peet (BMI)
Mastered by Wayne Peet, Newzone Studio, Los Angeles, CA. 2018.
Cover painting is "Beverly Western Rampart Temple (bus stops)" by Jake Stutz, 2017, oil on canvas.
Layout & Design by Joaquin Barlow.
Special Thanks: My parents Wayne & Noriko Peet; Joaquin Barlow, Jake Stutz, AJ Kahn, "Expectations" music video cast and crew, and my creative collaborators, mentors, family, friends, and everyone else. Much love to you all.