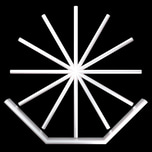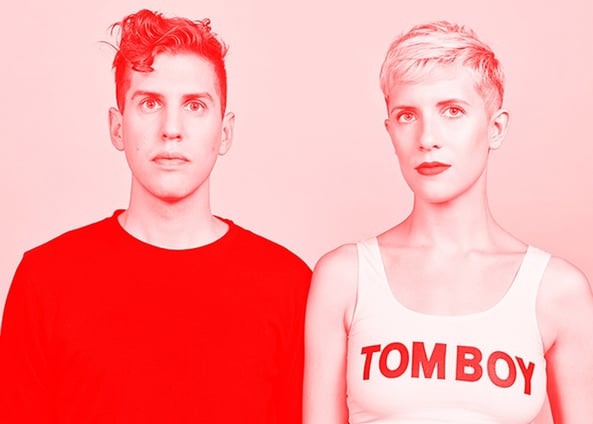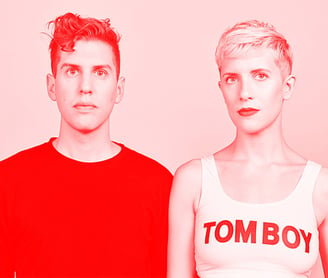 Before 5 Every Day existed, the city was large and overwhelming. To those who decamped to Southern California and even those that have been living around to see the many faces of Sunset Blvd., with its micro-climates and pocket neighborhoods, Los Angeles is a confusing yet enthralling metropolis. How is one ever able to truly get to know this urban paradise? I hate to say it, but there's an app for that: 5 Every Day.
Unlike the lists that many websites disclose with 30 different events, this app only releases 5 things to do each day on the day under 5 different categories (art, city, food, music, and–my favorite–wildcard). This is not for the ultra strategic planners, but more for the spontaneous explorers. The app is beautifully designed by Public Library, with color-gradient transition slides, and the content is amazingly curated by Jona Bechtolt and Claire L. Evans.
After waking up and before checking Instagram, I open 5 Every Day. After using the app for a few months, the app begins to feel like an essential part of your quotidian lifestyle. The app creators, Jona and Claire, are also the band YACHT. While the two are in the middle of their 'Where Does this Disco' tour, they exchanged emails back and forth with GRAPHITE to reveal the true tender face of the city they adore, repulsive and magical corners included.
What place in Los Angeles holds the most sentimental value to you:
Honestly, the Cinefamily on Fairfax. We've had so many great times, laughing, crying, tripping out, getting our minds blown, being sleep deprived at their annual 24-hour Telethon, celebrating the high and low of cinema with our friends—it's full of beautiful memories for us.
Where in L.A. would you never set foot in again:
There are some bars in Hollywood whose names we shall not speak.
Where was the last time you cried in public:
This is going to sound ridiculous, but in the three years we've lived in LA, we've never shed a tear. Something about the Vitamin D, we think.
Where do you feel the most comfortable:
Windows down, cruising Beverly on a Sunday, KDAY on the radio full-tilt.
Where would you hide a dead body:
Forest Lawn seems like a good start.
Where do you go when you just need to shout 'Fuck Off':
The highest point of Point Dume. Nothing as cathartic as yelling at the ocean—and the occasional innocent bystander seal or dolphin.
Where do you always run into people:
It's pretty much impossible not to see everyone we know in the brunch line at Sqirl on a weekend.
Where did you last get into a fight:
We're pacifists, but traffic on the 405 makes us insane.
Where did you piss your pants from laughing:
Every Sunday, at Power Violence, our favorite punk rock comedy show.
Where is your favorite nook to read a book:
We love rolling out a picnic blanket at the Silverlake Meadow, on the edge of the reservoir, on a sunny day, to laze around and read. It feels positively European sometimes.
What is a place in Los Angeles with the most memorable smell:
Chung King restaurant in Monterey Park—those Sichuan spices make us insane with food lust.
What is a place in Los Angeles that left your ears ringing:
Every time we stumble out of the doors of Los Globos after A Club Called Rhonda, our ears, eyes, and brains are in a state of hallucinatory tinnitus.
Favorite place to watch the sunset:
From the roof of the parking structure of the Arclight in Hollywood. Sounds gauche, but especially when the skies are heavy with smog, it's like being in a hazy neon cloud.
Weirdest corner in Los Angeles:
The Velveteria in Chinatown. It's a museum of all velvet paintings. Surreal, strangely fascinating, and totally unexpected.
Place where you like to meditate:
We're big fans of the less-trafficked corners of Elysian Park, especially the Angeles Crest Disc Golf Course. As long as you avoid the occasional frisbees soaring overhead, it's a totally serene spot with a perfect view of Dodger Stadium–if you get bored of meditating, you can always catch a game gratis.
Biggest discovery since you moved to Los Angeles:
How completely walking around the city changes your perspective. Poking our noses into storefronts that normally whiz past our car windows is the number one way we discover new places—places which often end up as features on our app.
Favorite public transportation route (bike, walking, jogging, bus, metro, anything but car):
The La River bike path is heavenly—the perfect mix of industrial and natural. We love to cruise along the path all the way from Silverlake to Griffith Park, listening to the buzz of the telephone wires and watching for herons.
Where do you take your mom for brunch:
Moms love Trails, the little al fresco café in Griffith Park, for quiche and coffee after a hike.
A place you hope never closes:
Tiki Ti, the hole-in-the-wall tiki bar in Los Feliz that feels like an alternate dimension full of Hawaiian-shirted barflies, cigar smoke, and tchotchkes from the South Pacific.
Your favorite house you like to drive by:
The delightful "House of Davids" in Hancock Park—with nineteen replicas of Michaelangelo's David in the front lawn. It's magnificently camp.
Where do you like to pick your nose:
The Grove.