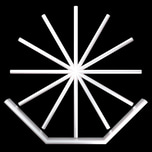 Curating and Collecting, Alfred Stieglitz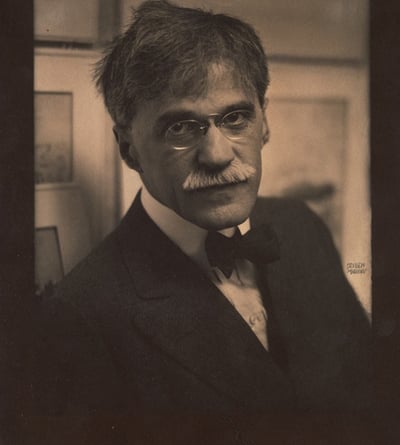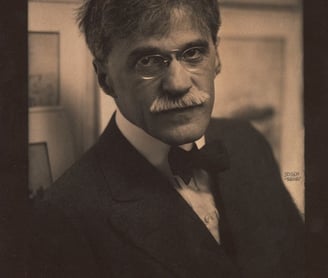 Edward J. Steichen. Alfred Stieglitz at 291. 1915. Coated gum bichromate over platinum print. 11 5/16 x 9 1/2 in. (28.8 x 24.2 cm).

This past summer, I had the wonderful opportunity to intern
in the 19th Century European, Modern, and Contemporary Art Department at the Metropolitan Museum of Art, where I assisted with minor tasks
regarding the exhibition, "Stieglitz and His Artists: From Matisse to O'Keefe."
Though this show was fourteen years in the making, and I barely came into it in
its final stages, it was still very rewarding to see the show come to fruition from
an intern's standpoint last week during my short trip to New York. The exhibition
is indeed both a grand artistic and historical survey of Stieglitz's vision to
introduce and revise what is now modern art in America.
John Marin. Saint Paul's, Manhattan. 1914. Watercolor and charcoal on paper. 15 3/4 x 18 7/8 in. (40 x 47.9 cm).
The show, in the galleries that housed "Richard Serra Drawing" over the summer (now
at SF MoMA) and next door to the overcrowded (what an understatement) galleries of
past summer's monster of a show, Alexander McQueen, is quaint, but gets very much
the attention it deserves. Organized by artist, each room houses artists' works
with biographical information and not to mention enlarged vinyl portraits of
each artist. These were artists Stieglitz promoted in his 291 Gallery that he
felt would transcend dominant ideas of art in America in the 1900's. 291 was
the first gallery in the U.S. to show Picasso, Matisse, and Rodin, among
others. Of course, lesser known artists such as John Marin, Charles Demuth
(whose I Saw the Figure 5 in Gold is the
cover of the exhibition catalogue), and Arthur Dove were represented, too, and
perhaps his greatest discovery, his wife Georgia O'Keefe,
known for her provocative floral paintings, beautifully closes the show.
Charles Demuth. I Saw the Figure 5 in Gold. 1928. Oil, graphite, ink, and gold leaf on paperboard (Upson board). 35 1/2 x 30 in. (90.2 x 76.2 cm).
What's ironic is that—and curator Lisa Messinger makes fun of this as well—Stieglitz
had such strong disdain for the Met during his life. The Met, he thought, was the
dominant voice of the American art world at the time, and he wanted nothing to do with it. Upon his death, O'Keefe parceled out much of his collection to several institutions, through which the Met obtained the largest portion. The exhibition is a scholarly, but also accessible, art historical survey of Stieglitz as a collector and his vision of early Modernism.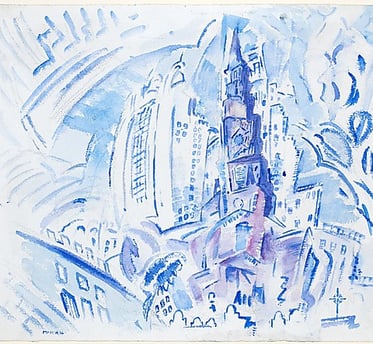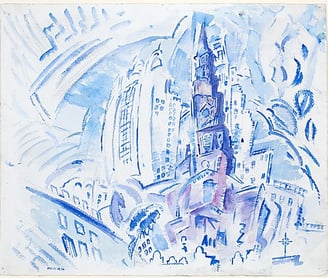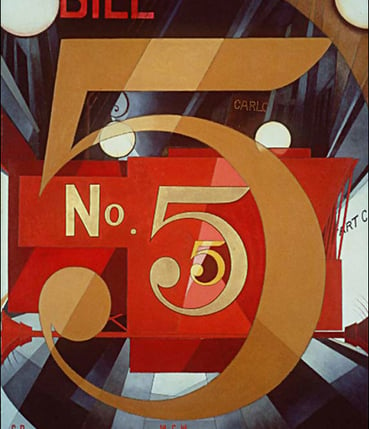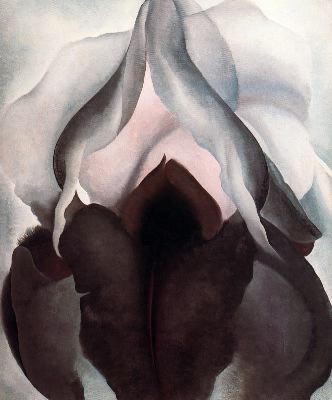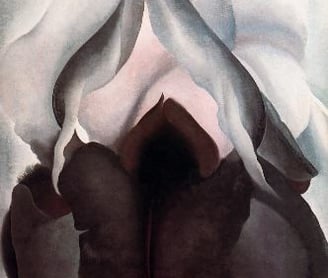 Georgia O'Keefe.
Black Iris
. 1926. Oil on canvas. 36 x 29 7/8 in. (91.4 x 75.9 cm).