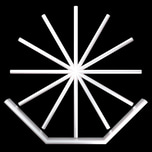 The first weekend of February was a whirlwind time for the L.A. artworld. An art-fair trifecta led me zig-zagging across the city in search of creative inspiration. I found the Paramount Ranch Art Fair nestled deep within the dusty back-road folds of Agoura Hills. Not far from the rocky coast of Malibu, the place felt like a world away.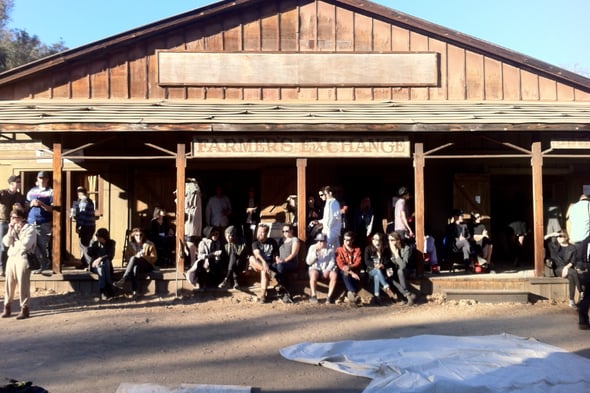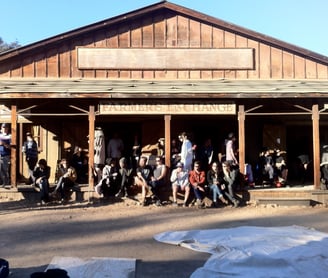 Paramount Ranch, opened in 1927 by Paramount Studios as a Western saloon-town movie set, was a playground in its prime for stars like Gary Cooper and Bob Hope. In the 1930s, it was dressed up as a South Pacific island, an ancient Chinese village, and Gold Rush-era San Francisco. Says the National Parks Service website: "The art of illusion was mastered on the landscape."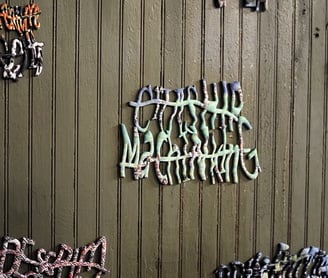 Much of the art shown in weathered clapboard saloon houses, depots and barns explored that sense of illusion. John Kaufman of 356 Mission showed a holographic projection in a small, bare wood closet space. A DayGlo green, orange and yellow meteorite floated tensely in a field of black, disappearing once I moved in for a closer inspection. The Night Gallery, located in L.A.'s downtown arts district, showed new work by HSA veterans Phil Davis and Phillippe de Sablet. L.A.-based collective Animal Charm projected one of its characteristic video-montages of kaleidoscopic geometric designs and flying Del Taco burritos on a carpet mount in an old barn, though their sound installation outside grew greater crowds. Andy Warhol's voice, from a 1964 interview, repeated blithely: "Uh yes…uh no…"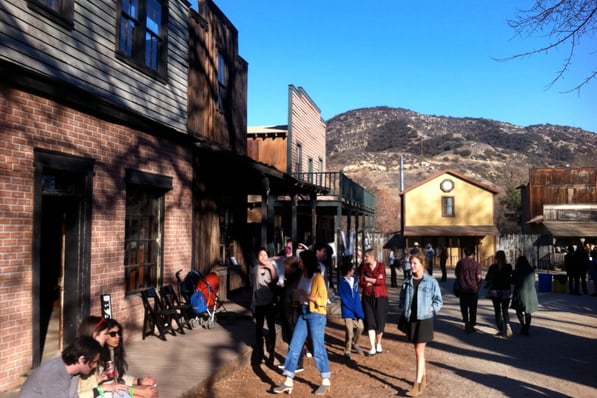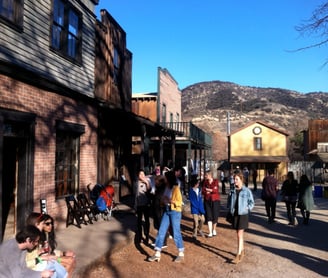 Not far off, visitors sipped free soju and participated in a collaborative drawing activity hosted by independent L.A. art- and bookstore Ooga Booga. Some started pickup soccer games, kicking up clouds of dust and dry grass.
For one weekend, Paramount Ranch Art Fair was a pop-up for real creative comingling, far removed from the usual gallery opening (with its familiar orgy of networking). The forgotten saloon town of Hollywood past became a playground once again, a site of fantasy and possibility.
For a full list of participants, click here.