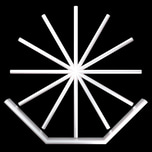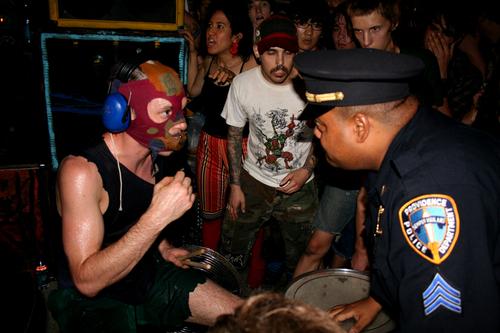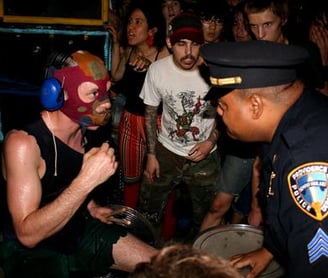 Though many may know him as the mask-wearing drummer of the metal punk band Lightning Bolt, Brian Chippendale's art is both intensely dynamic and alluring—much like the band's live performances. By experimenting with unconventional mediums—everything from paper drenched in cat piss to old fliers to bits of human skin, and other found material—Chippendale forges landscapes informed by an almost schizophrenic sensibility. Faces peer out from various vantage points while dotted colors collage the canvas in a very precise but discombobulating manner. During his live performances, Chippendale utters shrill screams from behind the mask, using a contact microphone and various effects pedals to distort and delay his voice. Similarly, his artwork gives off the appearance of having been processed or filtered so that the final product is undefined and nonsensical.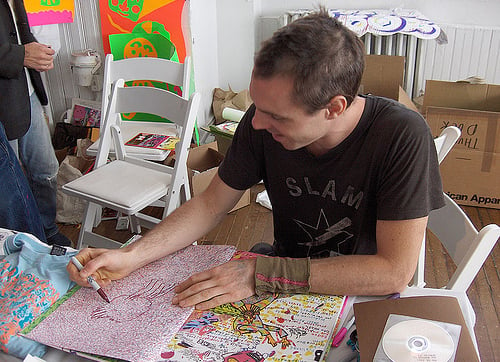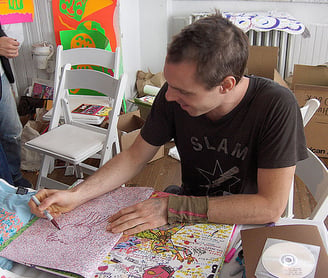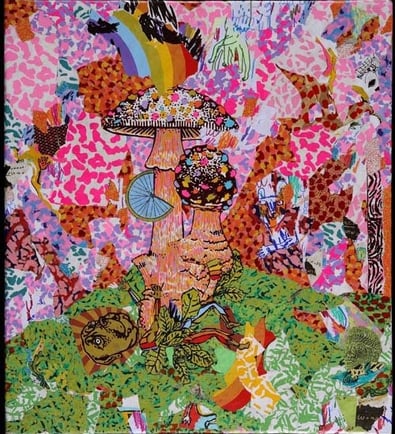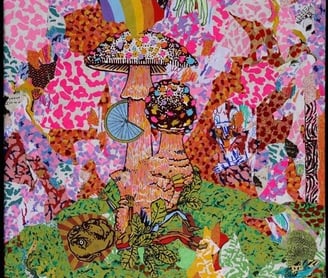 Aside from making the album artwork for all of the Lightning Bolt records, Chippendale has released a few of his own publications since 2006. Beginning with Ninja, an art book that incorporates comics drawn as a young child with more surreal pen-and-ink work done as an adult, Chippendale has continued to release artwork and other graphic novels (Maggots, in which he uses Japanese catalogue paper as his base so that Japanese characters appear in empty spaces, and, most recently, In 'n Oof, which follows the misadventures of two Laurel and Hardy types). In 2010, his work was released at a gallery opening at the Cinders Gallery in Brooklyn under the name Fruiting Bodies and since 2011, Chippendale has been publishing a monthly comic for the Mothers News newspaper in Providence, where he is originally from.
Chippendale currently lives and works out of Providence though, much of the time, he is on tour with Lightning Bolt. Most recently he has released an album entitled All My Relations under his solo project Black Pus. A full portfolio of his artwork will eventually be available at brianchippendale.com but for now his work can be found on his Tumblr.