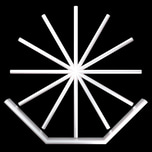 A Savory Scavenger Hunt with Symrin Chawla and Karena Chan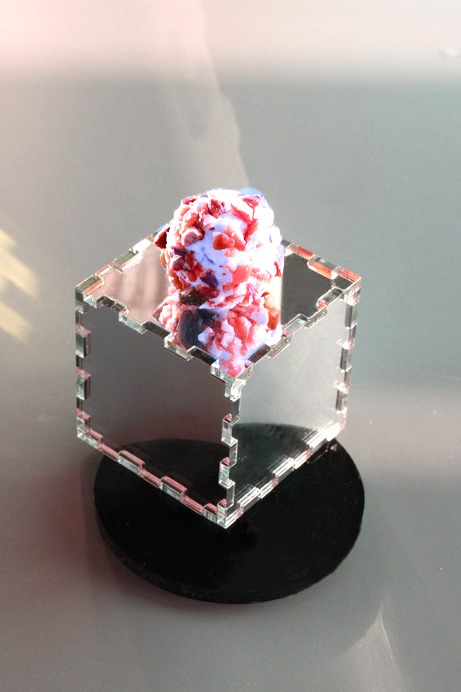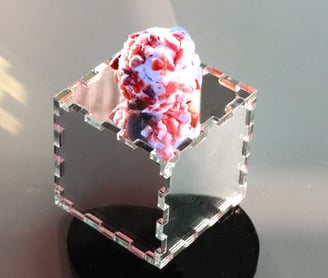 Described as "a savory scavenger hunt…in the sky, where ingredients float, plates pop and it just might rain cheese," La Loon challenges the conventions of gaming by dropping food on your face. I got in touch with developers Symrin Chawla and Karena Chan to ask them some questions about the game:
Your game sounds quite dangerous (the description hints at hailing food), but also enticing. Can you give any insight as to what your game is or how it works?
It's not dangerous, but there is a lot of balloon popping involved. Basically it's a 2 player game – ingredients are hidden in balloons that you have to capture with your mouth, then pop. Once you've retrieved all the ingredients it's a race to assemble them perfectly into a beautiful little treat.
How did you come up with the idea of integrating food into a game, and how was it translating it into a interactive project?
The whole idea came from a kind of childlike approach to eating, playing with your food and approaching a space. We wanted to make an experience where players had to use their body, and be pretty ridiculous and uninhibited to move forward in the game. In terms of the sound too, it's loud and violent in a silly way. But then there are quite delicate little moments like rolling a tiny ball of cheese in a bed of flowers.
Do you have any insider tips for people when playing your game for the first time?
Use your lips, not your teeth.
A very important question: will there be edible elements in your game? Or does your game take inspiration from food in lieu of any good eats?
It's definitely edible…except for the helium. Both players get dinner. But the winner gets desert!
Are there any works or artists you are looking forward to see? Anything/one not to miss?
Theo Triantafyllidis TL;DR!!

The 2015 UCLA Game Art Festival is on Wed, November 18 at the Hammer Museum (10899 Wilshire Blvd), from 7 – 10 pm. Check it out!